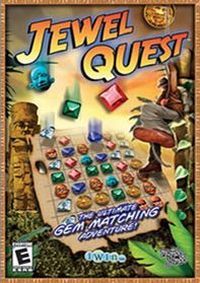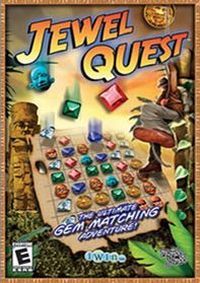 Jewel Quest
Jewel Quest is another game from a series of logical puzzles, the gameplay style closest to the famous Bejeweled title. We play the role of an archaeologist researching the jungles of South America in search of the remains of Mayan civilization.
Jewel Quest™ is a unique new take on the classic-style matching game. Explore the ancient ruins of Mayan civilization while discovering hidden treasures and priceless artifacts. Rearrange valuable relics to turn sand tiles into gold. Watch out, though ... as you venture deeper into the jungle, you will encounter increasingly difficult puzzles containing secret twists, cursed items, and buried artifacts.
Earn the respect of your fellow archaeologists and collect oodles of treasures and jewels. Your quest is complete when you have solved every puzzle, uncovered all the gold statues, and proven yourself a Chief Explorer.
* Map your progress: Encounter buried relics, cursed items, and mind-boggling boards through 180 challenging puzzles.
* Immerse yourself: Stunning graphics, captivating music, and the wild sounds of the jungle add to the experience.
* Get special hints: Get help with your battle against time and earn bonus points and extra lives as you advance through the quests.
Last updated on 17 December 2014
Game mode: single player
PEGI rating Jewel Quest
Jewel Quest System requirements