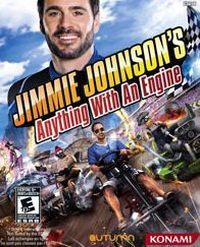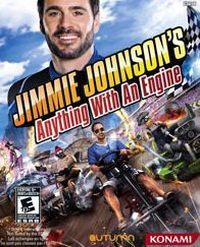 Jimmie Johnson's Anything with an Engine
Jimmy Johnson's philosophy is that he could race on anything but the engine. According to this thought, the game created by Isopod Labs allows you to race sophisticated vehicles along twisted routes.
To fulfill the competition's "Anything with an Engine!" motto, the contestants race vehicle designs created by Jimmie's world class crew from some of the most unlikely of everyday objects – such as tubs, shopping cart, easy-chairs, and lawnmowers. Each vehicle is equipped with nitro, custom front and rear weapons systems, and hydraulic rams.
All of these devices are activated and upgraded throughout each race by showing off driving skills and winning the favor of the crowds who cheer on and cast their votes to provide power-ups to the racers. Enter Jimmie's El Cajon Arena and engage in various race and elimination style events across progressively more challenging tracks, decked out with pyrotechnics-laden theatrical sets and strewn with wicked hazards, traps, and jumps!
FEATURES:
12 vehicles each with its own unique over the top driver character and custom weapons
13 uniquely stylized tracks elaborately staged around themes such as ruined cities, medieval lands, and carnivals strewn with hazards, traps and awesome jumps
6 different race types from a traditional race, to the head-on chaos of matador, to the one on one duel, to the tense survival
8 Career Mode Seasons
Multi-Player: Up to 4 player split screen (all platforms) and up to 8 players online (Xbox360, PS3)
3D TV Support (Xbox360, PS3)
Game mode: single / multiplayer Multiplayer mode: Internet Player counter: 1-8
Age restrictions Jimmie Johnson's Anything with an Engine: Good for all ages.