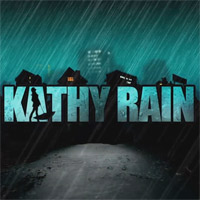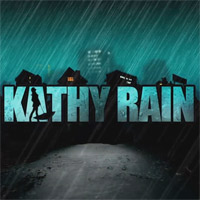 Kathy Rain
An old-school point-and-click detective adventure game, and also a debut project of Swedish Clifftop Games studio. The game is set in mid 90s, where we play as the titular girl, whose main interest include rock music, motorcycles and playing detective.
Adventure | point-and-click | Detective | 2D | 90s | Xbox Game Pass
Kathy Rain is an old-school adventure game with point-and-click interface for PC. It was developed by Swedish Clifftop Games studio and it's actually their first game.
Plot
Kathy Rain is set in 1995. The protaginist is the title Kathy Rain, a young woman with three passions: rock music, motorcycles and playing a detective. At the beginning of the game, she learns about her grandfather's death and decides to visit her hometown for the first time in years, where she quickly comes to a conclusion that the elder man might not have died from natural causes. And so she starts her own investigation, with the assistance of her friend Elleen. Most of it will take place in town of Conwell Springs and its surroundings, and players discover that heroine's granddad wasn't the only one to mysteriously pass away. There was also, for example, a case of a mad painter, who took his own life. To make things worse, it soon turns out that an abnormally huge amount of town folks go mad.
Gameplay
Kathy Rain for PC is a classic point-and-click adventure game, with us dealing with typical detective activities: exploring locations, looking for clues, talking to NPCs and solving puzzles. All of this without any arcade sequences.
Technicalities
Developers of Kathy Rain tried to be faithful to the standards of the genre from 20 years ago. Not only the game is quite difficult, but it is also rendered in 320x240 resolution.
Game mode: single player
App size:
User score: 4,6 / 10 based on 70 votes.
Age restrictions Kathy Rain: 12+