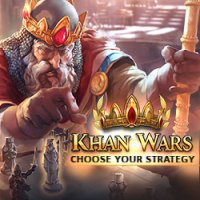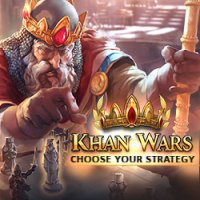 Khan Wars
WWW
Khan Wars is a real-time browser strategy developed by Bulgarian XS Software studio. As the ruler of one of the 11 available tribes, players fight for dominance over the medieval world. The title is offered on a "free to play" basis with the option of paid facilities.
Khan Wars

Release Date WWW

01January2005
developer: XS Software publisher: XS Software Official website

game language: English
Khan Wars is one of the most popular games offered by XS Software. The creators tried to link the solutions typical of browser-based MMO strategies with the historical facts about medieval nations.
Players start by choosing the tribe they will lead the development of. There are 11 nations at your disposal: Arabs, Britain, Franks, Germans, Byzantines, Polans, Lithuanians, Russians, Japanese, Mongols and Bulgarians. The differences between them are not great and boil down to the title of ruler, the production bonus (for example, the British receive 10% more gold) and the type of special unit.
The player's task is to expand his castle on the basis of extracted raw materials - gold, iron, wood and food, to develop technology, to create an army and territorial expansion. The game is focused on fighting, so each nation has access to several types of units with different combat parameters. Effective use of their assets is the key to success in clashes with other participants of the game. In addition, players can recruit special units such as a nobleman, diplomat or physician to assemble a new settlement, take over an enemy castle or heal the wounded in battle.
Khan Wars offers players the opportunity to associate in clans, but also to create virtual marriages, thanks to which the time of expeditions between castles is shortened.
Khan Wars gameplay is based mainly on the text layer. However, the creators of the game have tried to create an atmospheric visual setting, which especially in version 4.0 presents itself really interesting. Gamers can also save graphics packets on the computer's hard drive, thus shortening the time it takes to load pages.
Some options at Khan Wars require a fee to be paid in "Coins". - a special currency offered for real money. This includes the purchase of VIP accounts, holidays, employment of servants or the immediate completion of construction.
Please let us know if you have any comments or suggestions regarding this description.
Game mode: massive online multiplayer Multiplayer mode: Internet
User score: 4,4 / 10 based on 27 votes.
Age restrictions Khan Wars: Good for all ages.