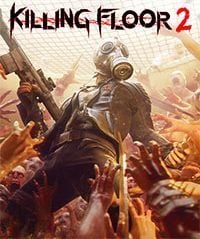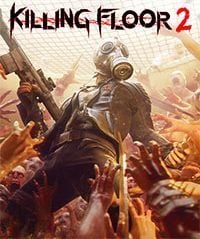 Killing Floor 2
A sequel to the cooperative online shooter - Killing Floor - which came out in 2009 as a commercial version of a standalone Unreal Tournament 2004 modification.
Killing Floor 2 for PC, PS4 and XONE is a brutal shooter based on cooperative multiplayer mode. The production was developed by studio Tripwire Interactive which also made its predecessor. The teamís portfolio includes also the Red Orchestra series. The game doesnít feature an extensive storyline, taking place in the near future and telling the story of small groups of well-trained soldiers fighting against hordes of bloodthirsty mutants created as a result of medical experiments conducted by Horzine Biotech corporation. When we start our adventure, the monsters had already taken over many human cities; among the available maps we can find, e.g., ruined Paris. The atmosphere of this title is reminiscent of B class horror movies.
Gameplay
Killing Floor 2 for PC, PS4 and XONE follows the premise established by its predecessor. Again, we get a first-person shooter focused on cooperative mode, in which a small group of players must join forces to fend off waves of murderous mutants. The game is very difficult and survival requires tight cooperation between us and our comrades in arms. Once we take care of a group of mutants, we can catch our breath and regroup, repair damaged barricades and visit merchants, where we can buy ammunition and weapons with money earned by killing monsters. At the end of each wave of enemies a powerful boss awaits us.
The gameplay is more varied thanks to the character development system. There are 25 levels of experience and each of them unlocks two new skills. However, we can activate only one of each pair at the same time. At the same time, the difficulty level underwent some deep changes. In the previous installment, the mutants only differed in terms of speed and endurance, and now opponents also become more aggressive and gain additional abilities.
Technology
The game was developed with a much larger budget than the original production. As a consequence, it features significantly better visuals, with a higher level of detail and realistic animations based on motion capture technology. The creators also developed and implemented a very brutal damage system. The body of each mutant was divided into a number of separate parts. It is possible, e.g., to separate flesh from the monsterís skull with bullets, or split the bone to expose the brain, which we can then chop into small pieces. This experience is integrated with the realistic physics engine, providing the impression of bodies having proper weight and, while we have fun playing, gallons of blood are poured on the map and remain visible until the end of the match.
Game mode: multiplayer Multiplayer mode: Internet Player counter: 2-16
User score: 6,6 / 10 based on 573 votes.
Pre-release expectations: 9.4 / 10 based on 456 votes.
PEGI rating Killing Floor 2
Killing Floor 2 System requirements
Minimum:
Intel Core 2 Duo E8200 2.66 GHz/Phenom II X2 545 3.0 GHz
3 GB RAM
graphic card 1 GB GeForce GTS 250/Radeon HD 4830 or better
10 GB HDD
Windows 7/8.1 64-bit
Recommended:
Intel Core 2 Quad Q9550 2.83 GHz/AMD Phenom II X4 955 3.2 GHz
4 GB RAM
graphic card 1 GB GeForce GTX 560/Radeon HD 6950 or better
10 GB HDD
Windows 7/8/8.1 64-bit