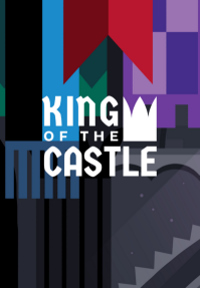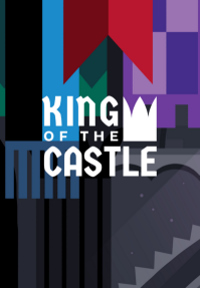 King of the Castle
PC
A strategy game designed with multiplayer in mind. In King of the Castle we play as a monarch, whose decrees are voted on by nobles controlled by other players.
King of the Castle

Release Date PC

02March2023
developer: Tributary Games publisher: Team17 Official website

game language: English
King of the Castle is a unique multiplayer strategy game developed by the independent studio Tributary Games and published by Team17.
Plot
King of the Castle takes place in a medieval-inspired fantasy world. The player character is the titular ruler, who, from atop his throne, must decide the fates of the various regions of his kingdom. This is made more complicated by the necessity of satisfying the members of his council; otherwise they might depose him in a coup and replace him with a puppet king.
Mechanics
The gameplay of King of the Castle takes place within the throne room. Our rules sits atop his throne surrounded by advisors controlled by other players. Throughout the game we solve the kingdom's problems by making various decisions. Nevertheless, our power is not absolute and our choices are always voted on. To secure support we must juggle between our own vision and the preferences of the councilmen.
The council members all represent specific regions of the kingdom (such as The North, The Coast, The East, The South and The Marsh), each mostly looking out for their own territory. Though their interests are often conflicting, if they don't like our rule they can start conspiring together, holding a coup to take your throne (and your head). The ruler must therefore constantly be on guard, try to sway the nobles to his cause with arguments, threats or bribes, cautiously use the right to veto or sentence his foes to death (though it risks retribution from their allies). It is also necessary to remember that our choices have far-reaching consequences, shaping the fate of the kingdom and the role played by its individual regions.
Game modes
King of the Castle was created with multiplayer in mind. The game has two primary game modes, the first of which being multiplayer; curiously, the game can be played even with players not owning their own copy of the game - they can vote from their web browser on their PC or mobile device. The second game mode is streamer mode, in which up to 3,000 viewers can vote on our decisions using chat commands.
Technical aspects
The cartoonish visuals of the King in the Castle are simple, yet colorful.
Last updated on 02 March 2023
Game mode: multiplayer Multiplayer mode: Internet Player counter: max 3000
Age restrictions King of the Castle: 12+
King of the Castle System requirements
Minimum:
Intel Core i3
4 GB RAM
graphic card Intel HD 630 or better
500 MB HDD
Windows 10 64-bit