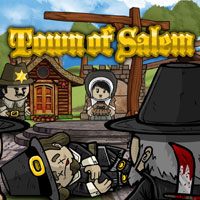 Town of Salem
An unusual online strategy game modelled on the Mafia and similar social games. Players take on the role of residents of the title town of Salem, trying to fulfill mutually contradictory goals.
Party | 2D | elements of strategy | multiplayer | indie games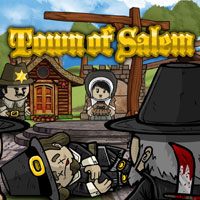 Game mode: multiplayer
Multiplayer mode: Internet
Town of Salem is an unusual strategy game focusing exclusively on online games. The independent studio BlankMediaGames is responsible for its creation.
Mechanics
The creators of Town of Salem were inspired by popular social games, such as Mafia. The game is played by fifteen players taking on the roles of inhabitants of the title town. Each of them plays one of the 33 available roles belonging to three categories: City, Mafia or Neutral. The former form the majority and have to hang all Mafia members and bad Neutral characters, while the Mafia members try to subjugate or eliminate the remaining inhabitants. Neutrals, on the other hand, can have very different conditions of victory, depending on individual roles.
Roles are a very important part of the game, in practice defining the style of play. The characters have different abilities, such as impersonating the murdered inhabitants, checking whether the individual belongs to the mafia or talk to the dead. Many activities - including murders - take place in the night, but the most important part of the game is the gathering of residents during the day, during which players try to identify suspicious individuals and those guilty of crimes committed at night.
Town of Salem is distinguished from other productions by the emphasis on text communication and the need to cheat other players. The limitations of each role do not allow for determining the truth, and the players can only gain approximate information. Therefore, it is necessary to communicate with other participants of the game, which takes place through text chat and wills left after death. However, there is never a guarantee that players are telling the truth, as even in the case of law-abiding citizens, disclosing too much information can make it difficult to win.
Technical aspects
Town of Salem started as a free browser game, so the title uses simple two-dimensional visuals. Buying a paid Steam version enables us to play without ads and make the program work a little more efficiently, additionally providing us with a bonus of 1300 coins, which we can spend on character skins. All versions of the game use the same servers, which enables us to play together between platforms.
Similar games:

Throne of Lies: The Online Game of Deceit
Age Rating
age requirements: everyone
System requirements
Additional information (iOS):
Internet connection is required.
Additional information (AND):
Internet connection is required.