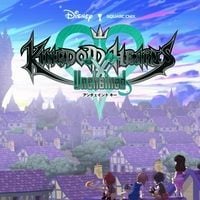 Kingdom Hearts: Unchained X
A mobile browser version of Kingdom Hearts X – a part of one of the most successful jRPG franchises from Square Enix. This is a free application featuring optional micropayments.
RPG | play for free | Disney | jRPG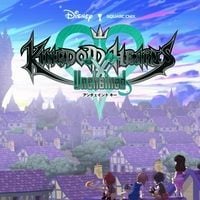 Kingdom Hears: Unchained X released on AND and iOS is a mobile browser edition of Kingdom Hearts X published in 2013 in Japan. The application is co-developed by Square Enix and Success Corporation. The creators of the original Kingdom Hearts series – including the director Tetsuya Nomura and the composer Yoko Shimomura – actively participated during the production of the game. This is a free production featuring microtransactions.
Plot
Kingdom Hearts: Unchained X serves as a prequel to the whole Kingdom Hearts series. The action takes place 100 years before the Keyblade War which outcome affected the current shape of the franchise's universe. Players assume the role of the holder of a Keyblade and join one of the fractions commanded by Keyblade Masters. The plot revolves around fights for the scarce light resources.
Mechanics
This is an RPG title, but easier than the "regular" instalments of the Kingdom Hearts series. The game is designed to encourage new players to get familiar with major instalments of the series once they finish Kingdom Hearts: Unchained X for AND and iOS. During gameplay, you visit various locations inspired by Disney animations, where you fight creatures called the Heartless. Gameplay comes down to going into turn-based battles. During a turn, you get one action point for each medal the character is equipped with. By tapping the enemy or sliding a finger on the screen, you carry out an attack against a single unit or a group of enemies. Moreover, medals give you special abilities which can be developed through the game.
Technical aspects
Visuals in Kingdom Hearts: Unchained X released on AND and iOS are quite different from major instalments of the franchise – this is a fairy-talish, 2D production.
Age Rating
age requirements: 12+
System requirements
Android OS
Apple iOS