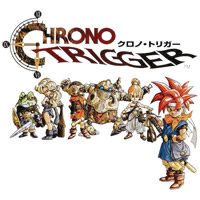 Chrono Trigger
Refreshed version of the classic jRPG game, originally released on the SNES console. The conversion was prepared by Square Enix's development team. Players direct the actions of a boy named Crono, who travels through fantastic lands in search of his lost beloved.
RPG | fantasy | turn-based | 2D | reeditions/remasters/remakes | travel in time | jRPG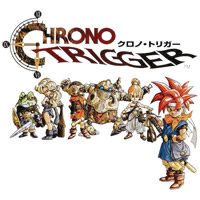 When a newly developed teleportation device malfunctions at the Millennial Fair, young Crono must travel through time to rescue his misfortunate companion from an intricate web of past and present perils. The swashbuckling adventure that ensues soon unveils an evil force set to destroy the world, triggering Crono's race against time to change the course of history and bring about a brighter future.
# A masterpiece with an engaging and unparalleled storyline, leading to the discovery of multiple epic conclusions to a journey that transcends time
# An inspiring musical score created by Yasunori Mitsuda
# Intriguing battle system made possible by the unique combination of the Active Time Battle system and Tech skills
# Famed character designer Akira Toriyama lends his signature art style to create the vibrant world that has captivated gamers around the world
# Taking advantage of the Nintendo DS hardware, CHRONO TRIGGER makes its way onto the portable platform with all-new dual-screen presentation and Touch Screen functionality
# Brand-new dungeons and an Arena mode add exciting new dimensions to this timeless classic
Similar games:
PEGI Rating
System requirements
Uses:
PlayStation Network
Uses:
PlayStation Network
Uses:
PlayStation Network
Minimum:
Intel Core i3 2.3 GHz
4 GB RAM
graphic card Intel HD 530 or better
2 GB HDD
Windows 7/8/10