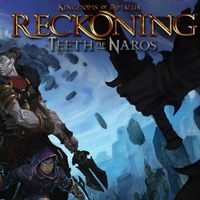 Kingdoms of Amalur: Reckoning - Teeth of Naros
The second expansion for a third-person action RPG set in a fantasy world and developed by 38 Studios and Big Huge Games. The plot of the DLC is centered around a race of mysterious and powerful Kollossae.
This is Kingdoms of Amalur: Reckoning expansion pack.
RPG | TPP | fantasy | sandbox | action RPG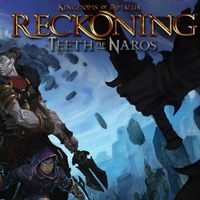 Teeth of Naros is the second DLC add-on to Kingdoms of Amalur: Reckoning developed by 38 Studios and Big Huge Games. It is one of the most extensive expansion that the fans of the game received after its release. The basic version has collected very good reviews, therefore the creators decided to expand the brand with new content, and rightly so. This DLC is available exclusively through digital distribution services, namely: PlayStation Network, Xbox Live, Steam, and Origin.
The story revolves around the powerful and mysterious race of Colossi who inhabit the eponymous land of Teeth of Naros. It is here that a woman named Secandra with a group of warriors asks the main character for help in solving the mystery behind the aforementioned titans. The mysterious power forced them to choose a path that they did not necessarily want to follow. Over the Teeth of Naros rises a sky-high metropolis, Idylla, which also turns out to be an important place to the story.
In addition to the story feature, the developer prepared twenty sidequests, a completely new race, and five complex dungeons hiding a lot of secrets. We also received three new cards of Twists of Fate, nine types of armor, six shields, and eighteen unique weapons. Previously unknown types of enemies were also implemented. The gameplay mechanics itself has not changed since the base game, so the dynamic combat system, where it is not only the level of the hero, but also the player's reflexes and agility that decides the outcome of the battle, is still pretty pleasurable.
Due to the fact that we are dealing with a usual DLC addition, the developers could not make any revolutionary changes in terms of graphic design. The production is still of fairly high level, at certain moments surprising with the diversity of the areas and beautiful views. At the same time, relatively linear structure of the virtual world was maintained (with some deviations from this rule in the form of some choices and a slightly larger locations).
PEGI Rating
System requirements
Recommended: Quad Core i5 2.4 GHz, 3 GB RAM (4 GB RAM - Vista/7), graphic card 1 GB (GeForce GTX 260 or better), 10.5 GB HDD, Windows XP/Vista/7