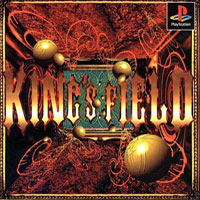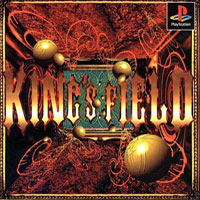 King's Field
PS1
Characterized by a high level of difficulty RPG studio FromSoftware. The action of the game is shown from the perspective of the first person and presents the story of a warrior looking for a magical sword to save the kingdom from the plague of monsters.
RPG | FPP | fantasy | classic RPG
King's Field

Release Date PS1

14February1996
developer: FromSoftware publisher: FromSoftware

game language: English
King's Field is a PS1 RPG developedby by the well-known creators of Dark Souls and Armored Core, Japanese studio FromSoftware. The action of the game is set in a fantast world inspired by medieval realities.
Story
In King's Field, the player takes on the role of Alexander, a warrior sent to the mysterious island of Melanat to recover the holy Moonlight Sword, which is needed to stop the plague of monsters harassing the kingdom of Verdite. During the voyage, the protagonist's ship is attacked by sea monsters and the entire crew, apart from him, is killed. The hero wakes up on the shore of the island he was heading for, equipped only with a simple dagger.
Mechanics
King's Field is a 3D representative of the RPG genre. The player observes the events from first-person perspective, while the game focuses on exploring vast locations, fighting powerful enemies and aquiring progressively better equipment. The title became famous for the very high level of difficulty - an element that years later became the hallmark of games created by FromSoftware studio.
Other
The described production is in fact the second part of the cycle and was released on the Japanese market under the title King's Field 2. The actual first part was released in December 1994 and has not been released in the West. Therefore, when it was decided to publish the continuation abroad, the number was removed from western editions.
Game mode: single player
Media type: 1 CD
User score: 7,8 / 10 based on 72 votes.
Age restrictions King's Field: 12+