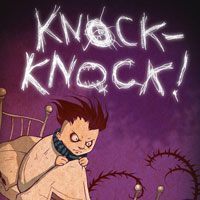 Knock-knock
Knock-knock is a two-dimensional horror produced by the Russian band Ice-Pick Lodge, in which the fun resembles a macabre version of the bark. Every night our task is to survive in a haunted house until dawn. Hordes of monsters are trying to prevent us from doing so.
Arcade | horror | 2D | crowdfunding | indie games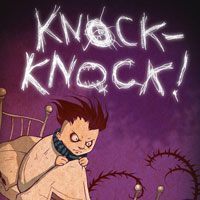 There is a wooden house standing in the thick of the forest. A single man resides there.
As of late the house is visited by unusual Guests which knock on the window shutters inviting the hermit to take part in a game of hide-and-seek. The winning condition is simple, you have to remain alive and to retain your sanity till sunrise. This means that approaching the Visitors head-on might be a terrible idea.
As soon as the first Visitor emerges from the thicket - the countdown begins. Every passing hour brings the Guests closer to the house, its walls proving to be an obstacle they are well able to surmount. Something is already inside. Something is opening the window and banging on the cookware. Something has gained control of the cellar and the attic. The floorboards are creaking softly behind the wall.
Hiding alone would never suffice, the Visitors are well aware of your position. Thus, you would have to make your rounds of the house, searching for the breaches that let the creatures of the woods inside and doing your best to mend them.
You could prevent the walls from being breached even more if you keep a close eye on the telltale signs and manage to bring some light into the room which would soon become an area of paranormal activity. The poltergeist would fall back for a while, if only to reappear in some other part of the house.
You could come across some useful loot which might contribute to your survival. The assortment and the stats of the items is always random, and the inventory is limited to 5 slots, so you would have to choose your gear preferences every single night.
If you manage to survive till sunrise, another monster would dissolve and disappear in the first light of dawn. But if the Visitors manage to get you before the sun shines... A mere thought of this outcome is nowhere short of terrifying.
Age Rating
age requirements: 16+
System requirements
Apple iOS
Android OS
Windows Phone