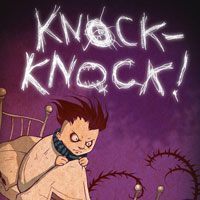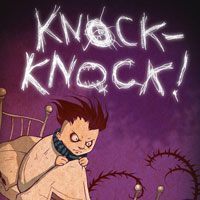 Knock-knock
Knock-knock is a two-dimensional horror produced by the Russian band Ice-Pick Lodge, in which the fun resembles a macabre version of the bark. Every night our task is to survive in a haunted house until dawn. Hordes of monsters are trying to prevent us from doing so.
Arcade | horror | 2D | crowdfunding | indie games
Knock-knock is a crazy two-dimensional arcade game set in a horror climate. It is a production of the Moscow-based Ice-Pick Lodge studio, which has made a name for itself by creating completely twisted projects like Pathologic, Tension or Cargo! Quest for Gravity.
Players will take on the role of a teenage boy walking through the rooms of a haunted house, standing alone in a big, dark forest. Recently, monsters have been calling various sort of monsters to this place, wanting to play with the boy in a terrifying version of tag, in which his life and readability are at stake.
Knock-knock is a two-dimensional game in which we control the aforementioned boy. Every night our task is to survive until dawn and, at the same time, to keep our senses healthy. Uninvited guests will slowly approach the house and look for an entrance. They'll open windows, make holes in the walls, or destroy the doors. Such gaps in defense have to be fixed quickly, otherwise we will be flooded with hordes of nightmarish newcomers. Moreover, our hero is physically and mentally weak, so direct confrontation with monsters is a terrible idea. Instead, we must hide from them and, if necessary, use the only weapon we have against monsters, namely light. The boy is equipped with a small lamp, but it is not enough to survive. Instead, care must be taken to ensure that as many rooms in the house as possible are illuminated to prevent monsters from entering. The problem is that every light turned on will go out after a while. So the game depends on nervous traveling around the house, patching up gaps in defence, and switching on lights. The boy, however, is not an outstanding sprinter and moves slowly. This makes the game more strategic, because often it is not possible to do everything. Instead, you have to choose which problem is the most burning.
The authors have prepared a large cast of different monsters, each with its own skills and tactics, as well as a wide selection of helpful equipment, which is scattered randomly around the house every night. The fun is made even more attractive by the fact that the player can design the haunted house on his own. Each additional room increases the boy's health level and makes it easier for him to avoid mascara. All this is accompanied by an extensive plot. As we play, we will discover new information and parts of a larger puzzle that will ultimately allow us to learn the truth about the home and the beings that haunt it.
Last updated on 29 August 2017
Game mode: single player
User score: 4,2 / 10 based on 168 votes.
PEGI rating Knock-knock