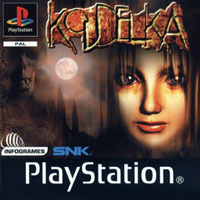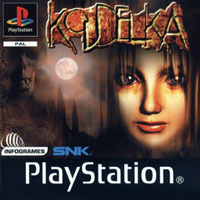 Koudelka
PS1
A Japanese role-playing game in the horror convention. The title is embedded in the universe with the time developed through the Shadow Hearts cycle. The action of the game takes place in 1898 and focuses on a young woman exploring the secrets of a gloomy monastery.
Koudelka

Release Date PS1

30November1999
developer: Sacnoth publisher: SNK Playmore

game language: English
Koudelka is a horror jRPG, released on PS1 in 1999. This is the first title set in the universe developed later by the Shadow Hearts series. The game was created by Sacnoth, founded by the composer of music to the Secret of Man series, Hiroki Kikuta.
Story
The action of Koudelka takes place in 1898 and focuses on the gloomy history of the Nemeton Monastery in Wales. The main character of the production is the title Koudelka, a young woman gifted with supernatural healing abilities, who was brought to the monastery by a mysterious voice. The girl, together with several other people she meets on the spot, explores the history of the dark place and discovers its macabre secrets.
Mechanics
Koudelka is a representative of the jRPG gende. The game consists of exploration of gloomy locations and combat sequences. The battles take place in a turn-based system, combining the features of Final Fantasy and Disgaea games. For victories in battles, the player receives experience points, which can then be used to increase the combat skills of the characters.
Technical aspects
The game boasts atmospheric visuals with a high level of execution. Detailed 3D character models move through prerendered locations, while battles take place in separate three-dimensional arenas. More important plot themes are presented using meticulously crafted cut-scenes. The gameplay is accompanied by a gloomy soundtrack emphasizing the atmosphere of the story.
Game mode: single player
Media type: 4 CD
Age restrictions Koudelka: 16+