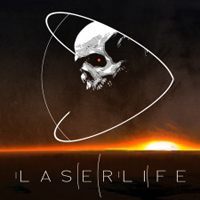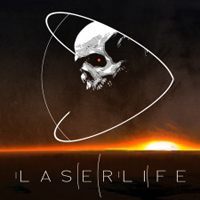 Laserlife
A hybrid of arcade and rhythmic game developed by the independent studio Choice Provisions. The plot is filled with philosophical questions and issues concerning the nature of humanity. The story is focused on a deceased astronaut whose drifting body was found in space by aliens.
Arcade | music | indie games
Laserlife is an original indie production for PS4, XONE and PC which is a combination of an arcade and rhythmic game. It was developed by Choice Provisions, a studio founded by industry veterans, Alex Neuse and Mike Roush, that previously created a similar series, BIT.TRIP.
Plot
The game's plot is a kind of a biography of an unknown, deceased astronaut whose drifting body was found by sapient aliens in space. The extraterrestrials, who haven't come into contact with humans before, decide to find out what they are dealing with and recreate memories of the astronaut with an advanced technology. The process involves collecting scattered fragments of consciousness and creating a physical mind replica of the dead on their basis. Despite strongly futuristic atmosphere, the story is accompanied by a myriad of truly philosophical questions that focus mainly on the purpose of humanity.
Mechanics
Despite its serious approach to plot, Laserlife offers incredibly simple mechanics that combine elements of arcade and music game in a similar fashion to the abovementioned BIT.TRIP series. The gameplay is mostly about traversing quite abstract spaces and collecting subsequent fragments of the dead astronaut's consciousness with two independent laser beams (controlled with analog sticks), omitting obstacles in the process (mental blocks and limitations of the human mind). The game is designed to harmonize with the rhythm of its original soundtrack. The reward for completing all memories of the protagonist is the possibility of learning his story in depth which is presented in the form of a digital journal of sorts.
Game modes
Laserlife for PS4, XONE and PC is meant only for solo play. The online statistics and player leaderboards are the only elements of competition in the game.
Technical aspects
Contrary to previous productions by Choice Provisions, which used old-school and heavily pixelated graphics, Laserlife for PS4, XONE and PC features completely different, futuristic visual layer that is full of abstract sceneries, colorful fractals, and modern special effects. The developers encourage players to complete the game within one gaming session, with lights switched off and, obviously, cranked up speakers — this should provide an experience that was originally intended by the developers. At the same time, it is worth noting that the title requires a control pad or a special, intelligent 3D Intel RealSense camera.
Game mode: single player
PEGI rating Laserlife
Laserlife System requirements
Minimum:
Intel Core i5 3.3 GHz
2 GB RAM
graphic card 1 GB GeForce GTX 460/Radeon HD 5750 or better
4 GB HDD
Windows 7 64-bit
Game Controller/Intel RealSense Camera
Recommended:
Intel Core i7 3.6 GHz
6 GB RAM
graphic card 2 GB GeForce GTX 660/Radeon HD 7800 or better
32 GB HDD
Windows 8.1 64-bit
Game Controller/Intel RealSense Camera
Uses:
PlayStation Network