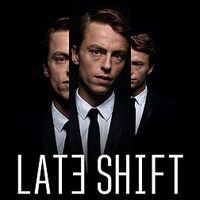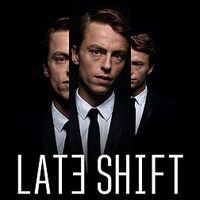 Late Shift
An adventure game in the form of an interactive FMV thriller, developed by the Swiss team at CtrlMovie and directed by Tobias Weber; the script on the other hand, was written by Michael Robert Johnson.
Late Shift for PC, XONE and etc. is an adventure game in the form of an interactive FMV (Full-Motion Video) thriller. Created by a Swiss developer, CtrlMovie, the game debuted in the spring of 2016 on mobile devices; a year later, the game was released for PCs and consoles in cooperation with Wales Interactive.
Plot
The story for Late Shift was written by Michael Robert Johnson, who had produced scripts for such movie hits as Sherlock Holmes (2009) or Pompeii (2014). The game focuses on the character of a young student of mathematics called Matt, who tries to make some money as a car park guard. During one late shift, the protagonist witnesses a car theft and afterwards gets entangled in a robbery which had taken place at an auction house in London – the thieves stole some valuable Chinese porcelain. In order to escape the punishment from an influential, Chinese family, Matt has to prove his innocence by any means necessary.
Mechanics
As in cases of other FMV games, the experience in Late Shift is based mainly on watching subsequent story sequences and, at specified points, making decisions that influence further developments in the story. Throughout the game, about 180 such decisions are waiting for the player, though during one playthrough, one will encounter about 50 of them. Completing the entire game (which is divided into 15 subsequently unlocked chapters) should not take more than 40-60 minutes, depending on the player's choices. Fortunately however, the creators included seven different endings, which combined with an interesting story and a relatively short time of one playthrough, encourages the player to complete the game for at least a few times.
Technical aspects
Late Shift for PC, XONE and etc. offers visuals typical for modern-day interactive movies, which consists of about 4 hours of film material in Full-HD quality, directed by Tobias Weber. All of this is well-compiled and despite the necessity to include story decisions, transitions from one scene to the next are fluent, which gives an impression of watching a regular movie. Contrary to other similar games, the script in Late Shify is immersive and unpredictable enough to convince even an exacting fan of movies. The acting in the game can be considered above average as well. Although the main roles are played by less known actors, such as Joe Sowerbutts, Haruka Abe or Richard Durden, each of them knew what they were doing while giving the performances, and is popular for a few smaller or larger roles.
Last updated on 08 May 2017
Game mode: single player
User score: 4.8 / 10 based on 55 votes.
PEGI rating Late Shift
Late Shift System requirements
Minimum:
Intel Core i3 2.4 GHz
2 GB RAM
graphic card 1 GB GeForce GTX 260/Radeon HD 5750 or better
7500 MB HDD
Windows 7 64-bit
Recommended:
Intel Quad Core 2.3 GHz
4 GB RAM
graphic card 2 GB GeForce GTX 750/Radeon HD 7850 or better
7500 MB HDD
Windows 8.1 64-bit