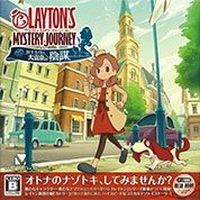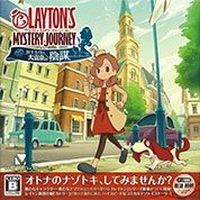 Layton's Mystery Journey: Katrielle and the Millionaires' Conspiracy
Lady Layton: The Millionaire Ariadone's Conspiracy
A detective adventure game which is the next full-fledged installment in the Professor Layton series developed by Level 5 for Nintendo portable consoles.
Lady Layton: The Millionaire Ariadoneís Conspiracy for 3DS, AND and iOS is another installment of the popular series of adventure games developed by Level 5. Despite the change of the protagonist, it is a full-fledged sequel to the Professor Layton series and not a spin-off like Layton Brothers Mystery Room.
Plot
The main protagonist of the previous entries in the series, Hershel Layton, was replaced with his daughter named Katrielle Layton called Kat by her friends. The game takes place in London and the majority of characters met during the adventure are completely new.
Kat starts working in the city in order to find her missing father but she soon becomes known as an unconventional yet very effective detective. Her customers are also willing to hire her because she is ready to take basically every case, including finding a missing cat and tracking a murderer. She is accompanied by a talking dog named Sharo who gives her useful advice.
Mechanics
Just as the previous installments in the series, Lady Layton: The Millionaire Ariadoneís Conspiracy is an adventure game in which the player is exploring the world, speaking to other people and solving riddles. Despite that, the mechanics were greatly changed. In contrast to the previous installments that focused mostly on complicated riddles, this time the detective aspect of the game is the most important one. The protagonist must lead many investigations related to problems of the citizens of London simultaneously. This increases the dynamics of the game.
It is worth mentioning that the riddles were designed by developers that previously hadnít worked on Professor Layton series. This was forced by the sad reality because Akira Taigo who was responsible for creating riddles for the previous entries in the saga died in March 2016.
Game mode: single player
App size:
Expectations: / 10 based on 1 votes.
PEGI rating Layton's Mystery Journey: Katrielle and the Millionaires' Conspiracy