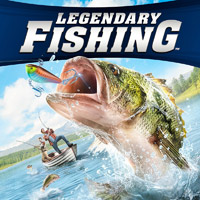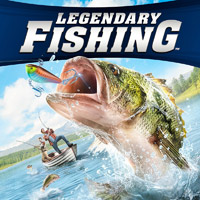 Legendary Fishing
A fishing simulator that allows the players to catch several dozen species of fish, in several locations and different weather conditions. The game was made by the French company Ubisoft.
Legendary Fishing is a professional fishing simulator that allows players to catch many different species of fish, in various locations and at changing seasons. The production was developed by SIMS studio and French company Ubisoft, known for Assassin's Creed, Far Cry and Just Dance series.
Mechanics
Legendary Fishing is a classic angler's simulator. The control system of this production is very simple - the game uses technology/devices that allow you to control the game through the movements of your body. By performing appropriate movements and gestures you can, for example, cast the rod. When you manage to catch something, the game lets you know about it through vibration. Then it's time to pull out your prey - of course you should be careful not to break the line.
There are several dozen species of fish waiting to be caught and many different areas to be explored. Developers also took care of the environment and implemented dynamic weather conditions. Additionally, you will witness all seasons of the year.
Game modes
You can play Legendary Fishing alone or with others in the local multiplayer mode (for up to four people). In single player mode, several dozen different missions await you. It is also possible to play in free mode, based on the rules defined by the user.
Technical aspects
Legendary Fishing has a fairly simple three-dimensional graphics design to optimize gameplay speed even on older computers and configurations. This does not mean, however, that the Ubisoft title has nothing to offer in terms of graphics - water looks very good above all.
Game mode: single / multiplayer Multiplayer mode: Player counter: 1-4
PEGI rating Legendary Fishing