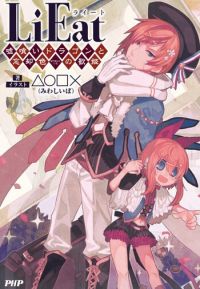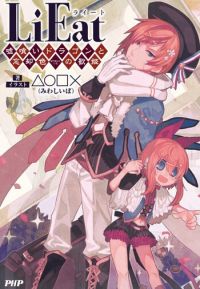 LiEat
Independent jRPG game which is a commercial version of freeware. In the production we get to know the fate of a dragon-girl able to turn lies into physical beings.
RPG | 2D | top-down | indie games | jRPG
LiEat is a commercial version of a three-episode jRPG production. The title was originally released as a freeware program. This version was released in 2016 on PC as a paid application. However, the project includes all three stories created by studio Miwashiba and additionally offers a soundtrack.
Story
The game tells the story of a young girl named Efin, who is also a dragon. The heroine has a unique gift - she can turn lies into physical beings that serve her as food. The story is divided into three acts. In the first one, we find ourselves in a small, mysterious town, struggling against creatures appearing at night. In the second one, we go to the casino, where magical things happen. In the third one, we come to a luxurious property with a mission to stop a thief.
Mechanics
LiEat is a relatively simple and short production, focusing on the narrative. Completing each of them takes about an hour. During this time, we absorb the plot, talking to the characters we meet. Additionally, from time to time you should solve a simple puzzle, or take part in a simple fight. It is therefore not a classic representative of the jRPG species. The game is much shorter and less developed than other productions of this type.
Technical aspects
LiEat is an independent production. In many such projects, creators resort to pixel art visuals, imitating old games. The same is true in this case - the title looks as if it was taken out of the era of 8-bit consoles.
Last updated on 18 May 2021
Game mode: single player
Age restrictions LiEat: 12+
LiEat System requirements
Minimum:
Intel Core 2 Duo U7500 1.06 GHz
1 GB HDD
28 MB HDD
Windows 7