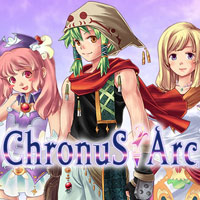 Chronus Arc
A two-dimensional jRPG inspired by 16-bit titles from the SNES console. Players are taken into a typical fantasy universe take on the role of a young knight named Lok, entangled in an intrigue whose stake is the fate of the world.
RPG | fantasy | turn-based | 2D | jRPG |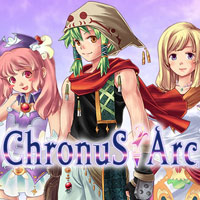 Chronus Arc is a typical two-dimensional jRPG game imitating classic 16-bit titles from the SNES console. The developer is a Japanese studio Hit Point Co. Ltd., which specializes in mobile applications. His most famous game is Neko Atsume, which was a hit in Asia and has even been successfully adapted. The publisher of the title is Kemco, a company dealing with the publication of low-budget mobile titles.
Story
Chronus Arc presents an incredibly schematic story set in a fantasy world. The player takes on the role of a beginner knight named Loka. The young protagonist gets entangled in an intrigue whose stake will be the fate of the world. In order to prevent an upcoming catastrophe, it must use the help of magical chrono-fragments, allowing to change events from a distant past.
Mechanics
Gameplay in Chronus Arc does not differ from what hundreds of similar two-dimensional jRPGs have accustomed us to. In the course of the game we travel through a large world, meeting other potential team members. All heroes are defined by a series of statistics and have unique abilities and attacks. The fights are conducted in turn-based mode. The combat effectiveness of characters is influenced not only by the level of their experience, but also by their equipment.
Technical aspects
Chronus Arc is a tribute to 16-bit classics. However, the designs of monsters, characters and the world do not differ from the standards of many years ago. They are not very expressive and original, and the game resembles one of the countless productions created in the RPG Maker editor.
Similar games:
Age Rating
age requirements: everyone
System requirements
Android OS
Apple iOS