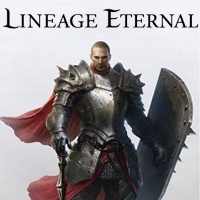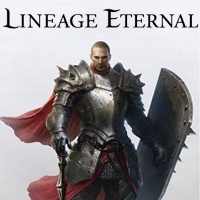 Lineage Eternal: Twilight Resistance
PC
Project TL
Continuation of the popular series of MMORPGs created and expanded by the NCsoft Company. The developers decided that Lineage Eternal: Twilight Resistance will be a return to the roots of the series.
RPG | fantasy | hack'and'slash | MMORPG | MMO
Lineage Eternal: Twilight Resistance

Release Date PC

canceled
Another installment in the popular series of MMORPGs by Korean company, NCsoft. The game returns to the solutions of the first game, so the camera is mounted high above the heads of the characters. The main theme is war, so the gameplay is focused on murdering hordes of enemies in gigantic battles and sieges.
Lineage Eternal: Twilight Resistance for PC is a continuation of the popular Korean MMORPG cycle started in 1998. The game was developed in the internal studio of NCsoft and is a return to the roots of the series.
The action takes place in a fantasy universe well-known from the two previous games. The story begins two centuries after the forces of darkness won the fight against the armies of good. After two hundred years since the defeat, the heroes yet again begin to rise from their knees and intend to finally end the reign of evil. A war breaks out, and it is the players who will determine its outcome.
Lineage Eternal: Twilight Resistance for PC is a production of the MMORPG genre, so the game traditionally begins with creating a character and choosing one of many different classes, among which we can find Warrior, Mage, and Elemental Archer. Then we go into the world to seek adventures. The developers implemented a perspective resembling that from Diablo series. The action is shown from a camera mounted high above the head of the character, and the game focuses on dynamic combat with large groups of enemies. This does not mean, however, that NCsoft offered us a simple copy of the Blizzard hit. The main theme of Lineage Eternal is, in fact, a war. Instead of the usual skirmishes, we get real battles, among which there are also huge sieges.
An interesting new feature is the enrichment of the combat mechanics with the Drag and Hold system. For some offensive actions, instead of clicking on the enemies, we can use the mouse to draw lines of attacks, which allows to control them more accurately and makes the battles more engaging to players. Co-operation between players plays an important role, and characters are equipped with a range of new skills that facilitate it such as the lowering ropes which the fellow comrades in arms can climb. Some obstacles are overcame by creating a live ladder of player characters, and if we encounter a broken bridge, we will use a rope with a hook. Combat is also enriched by the dynamic destruction of the environment.
Game mode: massive online multiplayer Multiplayer mode: Internet
Expectations: 9.1 / 10 based on 494 votes.
Age restrictions Lineage Eternal: Twilight Resistance: 16+