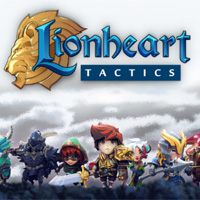 Lionheart Tactics
Lionheart Tactics are turn-based RPGs set in the realities of fantasy, modelled on console productions of this type. The game consists mainly in battles, and in addition to an extensive campaign, there is also a multiplayer mode that allows you to face other users.
RPG | fantasy | turn-based | tactical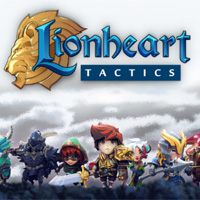 Game mode: single / multiplayer
Multiplayer mode: Internet
Lionheart Tactics is a tactical RPG for Android, modelled on Japanese representatives of this species. The production was developed by Emerald City Games studio and it uses a free model with micropayments.
The game takes us to a fantasy land with a dark past. Centuries before the start of the campaign, mortal civilisation looked into the eyes of destruction due to the invasion of dark forces, whose armies seemed unstoppable. During the last battle, a desperate group of the greatest heroes put everything on one card and all their magical energy pressed into one powerful defensive spell. As a result, a gigantic wall grew from the ground, which separated them from the forces of evil. This ensured a long period of peace, but as soon as the action begins, the calm times begin to come to an end. The armies of chaos are back again and stronger than ever. Worse still, there are many signs that the power of the wall has weakened and this time it may not be able to withstand the attack of the evil ones. Players take on the role of a young hero, on whose shoulders falls the obligation to find a way to save the world.
Lioneart Tactics is a classic representative of the tactical RPG species. During the game we mainly deal with battles using turn-based combat system. Throughout the campaign, we must win several hundred such clashes. Along the way we gather allies and get better and better equipment. Team members belong to three races and sixteen professions, the skills of each of the subordinates can be developed using experience points gained through winning skirmishes.
The campaign is not the only fun mode that Lioneart Tactics offers. The game also allows you to face other people through multiplayer games. All this is shown in an attractive three-dimensional graphic design, maintained in the style of Japanese cartoons.
Please let us know if you have any comments or suggestions regarding this description.
Age Rating
age requirements: 12+