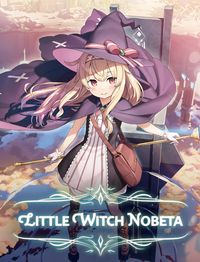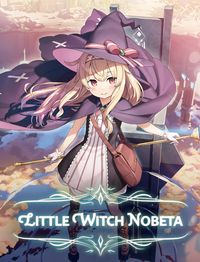 Little Witch Nobeta
Little Witch Nobeta is an action game from the independent Papuya Games studio. The style of the game refers to the games from the Souls series, with the difference that it focus much more on shooting.
Action | TPP | fantasy | RPG elements | indie games | soulslike
Little Witch Nobeta is an action game from the independent Papuya Games studio. Gameplay refers to Souls series games, but puts much more emphasis on distance fighting and the graphic design reminds of Japanese animations. We take on the role of the little witch Nobeta, who is looking for information about her past.
Plot
A young witch named Nobeta decided to find out something about her origins. For this purpose, she went to a haunted castle, as only there can she find answers to the questions that tormented her. However, the heroine's path is being taken by evil forces who are reluctant to share their knowledge. Unexpectedly, the heroine's guide becomes a mysterious black cat.
Mechanics
Little Witch Nobeta refers to soulslike games in terms of gameplay mechanics. In combat, we often have to avoid hostile blows, and an appropriate sense of timing is promoted. Since our character is a witch, the game is mostly based on distance fighting, although the attacks are not entirely useless as they allow us to regenerate mana faster.
During the game, various enemies stand in our way and are reborn when we leave a chamber. However, bosses are a real threat because they are very strong and have unique attacks. The game encourages the player to aim carefully at his enemies, because hitting the enemy's sensitive point makes him take a lot more energy.
The main element of gameplay is combat. Witch has 2 types of attacks: distance (magic) and stick blows. The first ones are more powerful, but they drain mana supply, while the latter allow to renew it faster. Additionally, magic attacks have 2 types: instant, which is both fast and weak, and charged, characterized by great efficiency, for the price of long waiting time.
There are 6 types of magic in the game. Four main magic schools, in addition to passive skills, allow us to destroy enemies in new ways: arcane, fire, ice and thunder. In addition, there are 2 other types of spells: counter magic, which gives us bonuses after a precisely measured reflection of the enemy's blow, and wind power, thanks to which we can jump higher, which is helpful in both combat and exploration.
Exploration in the game is important, because searching all the nooks and crannies allows us to find new levels of magic (those we don't advance by fighting) and items. However, the witch does not have traditional equipment, she can only carry a limited number of one-time crystals that can support her in battle on an ad hoc basis. The maximum amount of things you have can be increased by finding special upgrades.
Some items can charge the curse rate for our heroine, which makes her lose some of the collected essence of souls after death, which serve as a in-game currency.
The essence is gained during exploration and for killed enemies. They are exchanged by praying at the statues of the goddess. You can buy crystals with them and increase your basic character statistics. The statues themselves also serve as a save point, and you can regenerate at them.
Other information
The graphic style of the game is strongly inspired by Japanese animations (anime) and comics (manga), this is especially visible in the main character's design.
For those interested in the game awaits a demo, which gives an opportunity to test the basic mechanics.
Last updated on 07 March 2023
Game mode: single player
PEGI rating Little Witch Nobeta
Little Witch Nobeta System requirements
Minimum:
Intel Core i3 / AMD Ryzen 3
8 GB RAM
graphic card 4 GB GeForce GTX 1050 Ti / Radeon RX 6400 or better
15 GB HDD
Windows 10