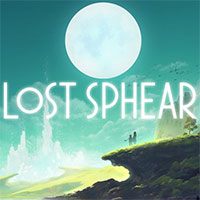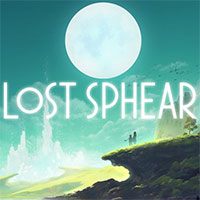 Lost Sphear
A jPPG title inspired by classic games from the genre, developed by the team at Tokyo RPG Factory. Lost Sphear is set in fantasy world and follows the story of a boy named Kanata, who wakes up from a nightmare only to discover that his village mysteriously disappeared.
Lost Sphear is a jRPG released on PC, SWITCH and PS4. The title references classic games of the genre and was developed by Tokyo RPG Factory, the creators of I am Setsuna.
Plot
The game takes the players to a classic fantasy realm. The main protagonist is a boy named Kanata. One day he wakes up from a nightmare and to his terror he discovers that his family village started disappearing.
Together with his friends the boy is trying to save the world by using the magic power of the Memories that enables him to change memories and thoughts of mortals into solid form.
Mechanics
The gameplay mechanics of the PC, SWITCH and PS4 version of Lost Sphear are similar to those in Japanese role-playing games from the 16-bit and 32-bit eras. During the game the player explores the world and completes quests. The cities and other locations take the shape of large three-dimensional maps. Travel between important locations is performed through a large scale map of the world.
The combat utilizes an improved version of the system used in I am Setsuna. It resembles the one used in early entries of the Final Fantasy series. During the battles each character must wait a specific amount of time after performing an action before he or she can do something again. Setting the position of the characters on the map is of key importance in battles.
As the player progresses through the campaign, the party members gain experience that enables the player to improve their skills and statistics. This makes them more useful in combat.
Technical aspects
Lost Sphear for PC, SWITCH and PS4 features fully three-dimensional graphics. It was created in such way that it resembles 16-bit games and it features many light colors and slightly grotesque character designs.
Game mode: single player
Expectations: / 10 based on 7 votes.
PEGI rating Lost Sphear
Lost Sphear System requirements
Minimum:
Intel Core i3 2.4 GHz
4 GB RAM
graphic card 1 GB GeForce GTX 460 / Radeon HD 5750 or better
8 GB HDD
Windows 7 64-bit
Recommended:
Intel Core i5 2.0 GHz
4 GB RAM
graphic card 2 GB GeForce GTX 560 Ti / Radeon HD 7770 or better
8 GB HDD
Windows 8/8/8.1/10 64-bit