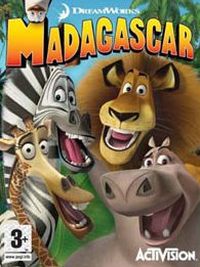 Madagascar
Madagascar is a not too complicated dexterity game created for the youngest computer users. This game is based on another animated film by DreamWorks Studios.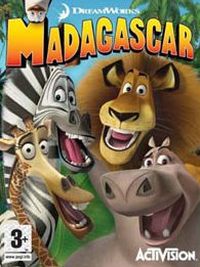 Based on the highly anticipated, star-studded animated feature film from DreamWorks Animation, Madagascar™ is the only console game that lets players enter the world of 4 hilarious Central Park Zoo animals -- a personality-packed crew made up of a lion, zebra, giraffe and hippo -- and their crafty penguin sidekicks. Players must master each animal's natural skills while adventuring through the exciting city of New York and the dangerous island of Madagascar, interacting with other animals and tackling obstacles and enemies in scenarios from the movie and beyond.
Get in touch with your animal instincts - Fighting for survival has never been this much fun. Play as the main characters from the movie — Alex the Lion, Marty the Zebra, Gloria the Hippo and Melman the Giraffe — as you take on obstacles, interact with characters and face off against enemies. In bonus chapters, play as different characters—from lovable lemurs to crafty penguins.
Rock the city and rule the jungle - Test your animal abilities in mini-games and 11 action-packed, movie-based chapters including Manhattan Street Chase, where you search for Marty on the mean streets of New York; Penguin Mutiny, where the penguins overtake a giant cargo vessel; and Jungle Banquet, where you get ready for the feast of a lifetime.
Collect high scores in bonus mini-games - Take on three bonus chapters including Shuffleboard, where you play as an array of characters in a wide variety of shuffleboard settings; Tiki Golf, where you golf with the natives on tropical-themed courses; and Lemur Rave, where you can test out your rhythm skills to cool jungle beats.
Get your groove on as you go - Develop new skills as you take the role of each zoo animal during the game. Help Alex maximize the power of his claws, roar and pounce; get Marty to pump up his long jump, back kick and stealth crawl skills; utilize Gloria's butt smash and spiced up charge; and perfect Melman's helicopter spin and ammo-throwing neck fling. (The ammo we're talkin' 'bout here includes coconuts and lemurs, thank you very much.)
PEGI Rating
System requirements
PC / Windows
Recommended: Pentium III 800 MHz, 256 MB RAM, graphic card 32MB (GeForce 2 or better), 800 MB HDD
Sony PlayStation 2
Uses: memory card
Nintendo GameCube
Uses: memory card