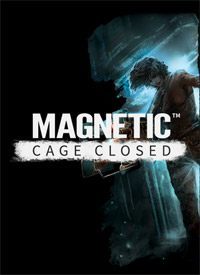 Magnetic: Cage Closed
A first-person perspective logic game developed by Guru Games, an independent game developer from Sweden. Magnetic: Cage Closed was inspired by the genre classics, including Portal and The Talos Principle.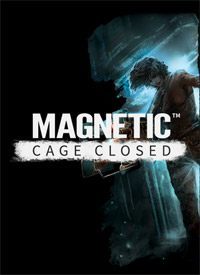 Magnetic: Cage Closed is a first person perspective logic game released for PC, PS4 and XONE by Guru Games, an independent Swedish game developer. The game was heavily inspired by genre classics such as Portal, Portal 2, or The Talos Principle – story-driven logic games that see us complete a number of creative logic games and puzzles in order to push the story forward.
Plot
The action of the game takes place in a prison known as Facility 7. As one of the inmates, our job is to find a way to escape the facility. The way out leads through a number of rooms filled with dangers and traps that will require some thought and effort in order to get past them. That is not all there is - the sequence of rooms is randomly generated at the beginning of the game, making each playthrough a challenge that often surprises the player with an unexpected riddle. Moreover, a psychopathic warden who often comments constantly watches our actions.
Fortunately, we are armed with a magnetic propulsion device, an item similar to the famed gravity gun from Half-Life 2. Its power enables us to pick up and carry movable objects. Our mission often sees us manipulate the discovered items to unlock new passageways and paths leading to further rooms. Each room offers at least a few ways to solve the encountered riddle, while the game itself doesn't force any method or order of actions that we have to apply in order to unlock the way further.
Technical Aspects
In opposition to its predecessors, Magnetic: Cage Closed for PC, PS4 and XONE offers a somewhat heavy atmosphere and bleak graphics. We are often left with morally ambiguous choices, while the rooms themselves sport a design reminiscent of horror games.
Similar games:
PEGI Rating
System requirements
PC / Windows
Minimum: Intel Core i5-750 2.6 GHz/AMD Phenom II X4 955 3.2 GHz, 4 GB RAM, graphic card 1 GB GeForce GTX 460/Radeon HD 5850 or better, 5 GB HDD, Windows 7(SP1)/8/8.1 64-bit