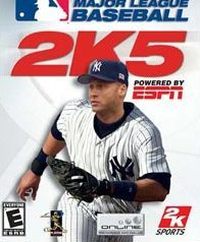 Major League Baseball 2K5
MLB 2K5
Baseball is not a very popular band game in Poland. However, on the American continent, which is one of the largest console gaming markets, it is completely different. There baseball is extremely popular and too for productions of this kind is provided.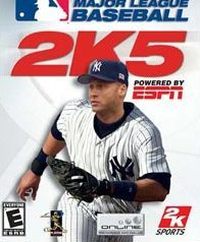 Game mode: single / multiplayer
Multiplayer mode: Internet / common screen, players: 1-2
Great World Series Moments - Re-live or re-write history as you take on 10 of the greatest moments in World Series History.
Pennant Fever Mode - 2 games out or 8 games out, take your favorite MLB franchise all the way to the World Series®. Team standings are locked in to match the real-life '05 Pennant Race!
Updated Rosters - Updated team rosters and new rookies let you enjoy the late season excitement in all its glory.
Custom MLB DVD- Exclusive MLB produced DVD highlighting the World Series moments you can play in-game.
Plus all the features that make Major League Baseball 2K5 great!
On Command™ Baserunning - Own the basepaths by taking complete control of any baserunner with active picture-in-picture baserunning and utilize Maximum Sliding™ to hit the dirt utilizing multiple slide types with the flip of your right analog stick.
Maximum Fielding™ - Intuitive right analog stick controls make big defensive plays a reality with all new diving catches, sliding catches, wall climbs, robbed homers, and bang-bang double plays.
K Zone™ - On the mound, K Zone™ Pitching flawlessly captures the true essence of baseball with unmatched control over pitch accuracy and pitch velocity, while a new batting interface allows for control of swing location and swing type.
Best Franchise in the Business - Dive into the nuts and bolts of franchise management as you scout and track minor league talent, take on GM Mode and even compete multi-player as the best franchise mode in the business gives you all the options you need to create a big league powerhouse.
Presented by ESPN - New broadcast camera angles, chase cam, GameCast Live, and commentary featuring Jon Miller and Hall of Fame legend Joe Morgan dissecting the action with Karl Ravech delivering the in-studio analysis, all in the style of "The Worldwide Leader in Sports."
The Skybox - Choose from multiple skybox layouts each with their own Hall of Fame wing, and deck them out with your favorite in-game action shots as you earn tokens to unlock classic teams, mini games, stadiums and more.
Your Game, Your Music - Just as the players select the songs that play as they stride to the plate, now you can customize the sounds of the game with your Xbox™ by using your own downloaded music to add some true stadium atmosphere.
Online Leagues - The standard-setting online quality that you have come to know from the 2K series now includes online leagues and tournaments, updates of other games in progress, and an advanced messaging system and a buddy list that lets you keep in touch with your opponents at any time.
Age Rating
age requirements: everyone
System requirements
Microsoft Xbox
Uses: Xbox Live
Sony PlayStation 2
Uses: memory card 8 MB, Network Adaptor