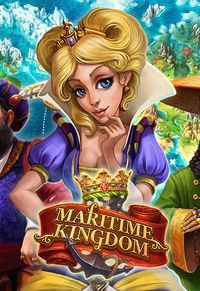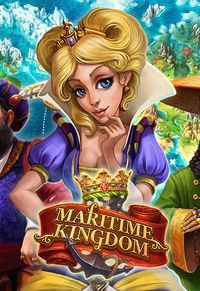 Maritime Kingdom
Game Insight's social economic strategy, which is a continuation of the model started in The Tribez games. In the game we take on the position of mayor of a small port town, and our task is to expand it and help the princess in recovering the crown jewels and freeing the king.
Strategy | Economic | play for free | MMO | social networking
Maritime Kingdom is a social-economic strategy, which belongs to the category of popular city builders. The game was developed by Game Insight - authors of such mobile bestsellers as Paradise Island or The Tribez series. Like most of the studio's productions, the game made its debut on mobile devices with iOS and Android systems, and then released on tablets and computers with Windows 10.
Plot
The action of the game takes us into the era resembling the Renaissance, where we become the mayor of a small port town. Our task is to help the beautiful princess find the lost crown jewels and release the imprisoned king. To achieve this, we need to develop our settlement into a true empire - the main cause for development trading with overseas neighbors.
Mechanics
In terms of mechanics, Maritime Kingdom is very reminiscent of Game Insight's previous productions - The Tribez and The Tribez & Castles. The key to success is completing subsequent tasks and expanding our town systematically. We can place more than 40 different buildings from three main categories. Residential buildings provide us with new settlers who will be employed in production buildings responsible for various goods such as wood, stone, and food. We also need to expand the military infrastructure to deal with hostile local tribes and pirates.
We gain cash and resources by hiring settlers according to a simple rule - the longer the contract, the greater the profits it brings. However, as the game progresses, we gain the opportunity to expand our merchant fleet, making it our primary source of income. It will enable us to establish diplomatic relations with other overseas kingdoms and trade more than 30 types of raw materials and goods.
Technical aspects
In terms of graphics, Maritime Kingdom resembles the last installment of The Tribez series. The title offers colorful graphics and funny animations of working settlers, evoking associations with the cult The Settlers series. Like previous Game Insight productions, the game has extensive social features, allowing you to invite your friends to play and gain special bonuses. The title also uses a typical free-to-play model, where in addition to the basic currency, players can also use the premium currency. We gain it for gaining new levels of experience and unlocking achievements, but impatient players can buy it for real cash in the game store.
Last updated on 11 January 2016
Game mode: single / multiplayer Multiplayer mode: Internet
Age restrictions Maritime Kingdom: 12+
Maritime Kingdom System requirements
Minimum:
150 MB HDD
Windows 10