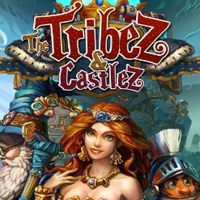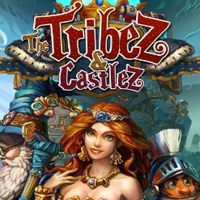 The Tribez & Castlez
Continuation of the best-selling economic game The Tribez, which won the hearts of mobile players and facebookers. In the game we meet a nice tribe again, helping Prince Eric rebuild his kingdom and defend his subjects from attacks of completely new enemies.
Strategy | fantasy | Economic | play for free | Facebook | MMO | social networking
The Tribez & Castlez
Release Date
During any scientific experiment, something might go wrong. Sometimes you can even... travel to another world!
Magic rules here: monster dragons hover in the sky, and forests are full of treacherous monster werewolves. Our old friends, Professor and Aurora, will help Prince Eric rebuild his kingdom and protect it from the evil plans of various villains!
Visit well-guarded dungeons and towers of powerful mages, behold the ancient walls of the abandoned castles, look for mysterious artifacts and wage war on the hideous monsters. Meet loyal friends and fight cunning enemies, see the mighty giants, magic, dragons, and of course... a beautiful princess!
Game mode: single / multiplayer Multiplayer mode: Internet
App size:
Age restrictions The Tribez & Castlez: Good for all ages.
The Tribez & Castlez System requirements
Additional information:
Internet connection is required
Additional information:
Internet connection is required
Minimum:
60 MB HDD
Windows 8.1/10