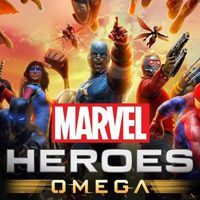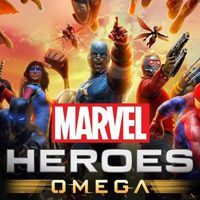 Marvel Heroes Omega
Marvel Universe Online, Marvel Heroes
A MMO game that takes place in the Marvel universe. The game was developed by Secret Identity and it uses free-to-play distribution model. Microtransactions can be used for buying some items and improvements.
RPG | play for free | comics | superheroes | network | Marvel Comics | MMO
Marvel Heroes Omega (also known as Marvel Universe Online, Marvel Heroes, Marvel Heroes 2015 and Marvel Heroes 2016) is a MMO game distributed by a free-to-play model. The mechanics of the title are inspired by hack'n'slash genre. During the game the player visits the universe known from Marvel Comics and he brings justice to criminals as one of the popular superheroes.
Misc.
The game was first developed by Secret Identity and them directly by the publisher Gazillion Entertainment. However, in both cases the direction of the title is controlled by same man – David Brevik, who worked on two first installments of Diablo. The PC version of the title has rich history – the first news about the title surfaced in 2006 and the game debuted in 2013, but it is still being changed and improved.
Plot
The story of the game was created by an experienced comic writer and one of the main creators of the Ultimate Marvel universe – Brian Michael Bendis, author of comic series like Ultimate Spider-Man, New Avengers and Alias. The villainous Doctor Doom has gathered a team of supervillains and he took control of a powerful artifact called Cosmic Cube. He intends to use it to shape the reality and change the world so that he can take control of it.
While preparing for a great battle, the character selected by the player must complete 9 story chapters that take place in various areas of Earth and beyond. At first the protagonist will be facing regular thugs and mob members in Hell's Kitchen, but gradually the foes will become more dangerous and for example one will have to deal with HYDRA terrorists and Hand ninjas. Sometimes, instead of nameless regular opponents, the superhero will face a supervillain. The player can fight such celebrities like Electro, Doctor Octopus, Green Goblin, Juggernaut, Magneto, Sabretooth and many others.
The hero work is never done – once the player manages to defeat Doctor Doom, he will have to face Loki, the God of Lies. All of it is in the meantime observed by Thanos, who is waiting on his throne for a good moment to start a space invasion.
Mechanics
During the game the action is presented by using an isometric perspective. The title uses mechanics typical for hack'n'slash games. The player fights hordes of enemies and bosses on random generates maps, he gains new experience levels, selects various skills from talents tree and he gains better equipment. There are dozens of superheroes and many antiheroes available. The number of playable characters is greater than 60 and it is constantly increasing. Among the recognizable characters there are: Spider-Man, Captain America, Iron Man, Hulk, Daredevil, Wolverine and Deadpool and members of various superteams like Avengers, Guardians of the Galaxy, X-Men, Fantastic Four and many, many others.
The selection of the hero is important as each of them is assigned to a specific character type. For example, Hulk uses mostly strength, Spider-Man is very agile, Iron Man is an energy user and Punisher, similarly to other gun users, has high accuracy. In addition to representing specific type, characters have individual skills and powers.
Game modes
In the beginning the above mentioned PvE story mode is the main mode of Marvel Heroes Omega for PC, PS4 and XONE. In it the player is slashing enemies and completing quests. It can be done alone or with a group of friends. If the player feels that the game is too easy, it is possible to increase difficulty from Normal to Heroic or Comic. This enables the player to gather experience faster and obtain better loot. Another way to develop the characters is by using Terminals – small areas that serve as single, short sequences of levels. They are similar to dungeons from other hack'and'slash games like Diablo.
Once the story mode is completed and the character is developed enough, the player can participate in Challenges. These are different missions of various types. For example, during the Patrols the hero is facing constantly respawning enemies that adapt to his development level. In Holo-Sims and X-Defence the game becomes similar to horde modes from other titles: the player must defend targets from being destroyed by waves of enemies. The title also offers Raids in which ten-person teams are trying to survive battles with giant superbosses. If they succeed, they obtain powerful items.
In addition to that, Professor Xavier invites experienced heroes to training in the famous Danger Room in X-Men mansion. This simulator enables the player to create random levels, missions and bosses – each scenario is unique. If the battle against AI becomes boring, the player can test his strength on PvP arenas where two five-person teams face each other.
Misc.
The title uses free-to-play system and it has a premium currency – Eternity Splinters. This means that playing without paying is limited in some ways. Each player can freely test all available heroes and play as them until reaching 10 experience level. Then the player can buy these characters and continue developing them until level 60. It is worth mentioning that the first superhero can be unlocked by completing a story mission, but further ones will require Eternity Splinters. Small amounts of this currency can be obtained during the game; it can be also bought for real money. The price of various heroes varies and some of them are released for free as part of one-time events. Eternity Splinters are also used for buying other goods like alternative costumes and additions, special items, attack upgrades and characters used in Team-Up attacks.
Last updated on 16 June 2017
Game mode: massive online multiplayer Multiplayer mode: Internet
User score: 1,3 / 10 based on 282 votes.
PEGI rating Marvel Heroes Omega
Marvel Heroes Omega System requirements
Recommended:
Core 2 Duo 2.1 GHz
2 GB RAM
graphic card 512 MB (GeForce 8800 GT or better)
10 GB HDD
Windows XP(SP3)/Vista(SP2)/7/8
Internet connection