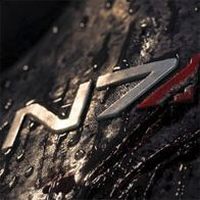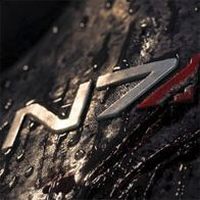 Mass Effect 2: Lair of the Shadow Broker
A major story expansion for the action RPG game Mass Effect 2 which was released at the beginning of 2010. The plot of Lair of the Shadow Broker concentrates on the eponymous, mysterious information dealer.
This is Mass Effect 2 expansion pack.
RPG | TPP | science fiction | TPS | action RPG | Role-playing shooter
Lair of the Shadow Broker is an extension of Mass Effect 2 during which we set off on a new adventure in search of the Shadow Broker, helping well-known Liara T'Soni eliminate him.
At the beginning of the basic version of Mass Effect 2, Commander Shepard loses his life during an attack on the Normandy. One of his closest friends, Liara T'Soni, fought a stubborn battle to recover the body of her commander from the Shadow Broker. Nobody really knows who exactly is this individual. His real name, appearance, and even race remain a mystery. We know, however, what he does – he trades information. Shadow Trader is extremely good at his job and always makes sure that the data sold does not give one party a significant advantage that would allow it to destroy its competition. In the end, the more the warring factions, the more opportunities to do good business. His abilities caused Liara inconsiderable problems, but eventually, after many hardships, she managed to recover Shepard's body. Now, when our hero has been resurrected, it is time for revenge.
Shepard comes into possession of information suggesting where the Shadow Broker may be hiding and decides to give it to his friend, so that they can track down the mysterious stranger and stop his activities. Lair of the Shadow Broker can be played both during the main campaign of Mass Effect 2 or after its completion. Liara joins the team for the time of playing the DLC, but will not remain a selectable teammate afterwards.
The action of this DLC takes place in many locations such as Liara's apartment, luxury shopping center attacked by terrorists, and finally the quite unusual hideout of the Broker. An important element of this expansion is combat, during which Shadow Broker agents stand in our way. There are also boss fights and interesting scenes like the futuristic car chase.
Very interesting attraction offered by the Lair of the Shadow Broker is the ability of accessing the headquarters of the Shadow Broker after he has been dealt with. In this place, we can review the personnel files of the team members, plan missions, watch the video records, and acquire information about the planets with lots of minerals, among other things.
Game mode: single player
User score: 8,6 / 10 based on 439 votes.
Pre-release expectations: 7.6 / 10 based on 19 votes.
PEGI rating Mass Effect 2: Lair of the Shadow Broker
Mass Effect 2: Lair of the Shadow Broker System requirements
Recommended:
Core 2 Duo 1.8 GHz
1 GB RAM
graphic card 256 MB (GeForce 6800 or better)
2 GB HDD
Windows XP/Vista/7