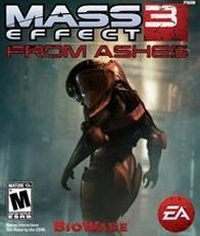 Mass Effect 3: From Ashes
The first DLC for Mass Effect 3 – the third-person action RPG which concludes the trilogy focusing on the adventures of commander Shepard and his or her struggle to save the Earth from the invasion of deadly sentient machines, the Reapers.
This is Mass Effect 3 expansion pack.
RPG | TPP | science fiction | TPS | action RPG | Role-playing shooter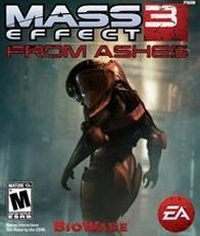 Game mode: single / multiplayer
Multiplayer mode: Internet
From Ashes is the first DLC for Mass Effect 3 which is the climax of the trilogy. Once again, we assume the role of Commander Shepard, saving Earth from the Reapers' devastating invasion.
In From Ashes, we visit the planet of Eden Prime yet again on which a completely new and expanded mission awaits us. It is connected with a mysterious representative of the Prothean race, widely considered to be completely extinct. Thanks to this extension, he will become a full-fledged member of the Normandy crew. In addition, a new weapon, Particle Rifle, is given at our disposal.
The extension itself does not introduce any major changes in the game, both in single- and multiplayer mode. From Ashes was a part of the N7 Collector's Edition of Mass Effect 3. The standard edition owners were forced to buy it separately.
PEGI Rating
System requirements
Microsoft Xbox 360
Uses: Kinect
PC / Windows
Recommended: Core 2 Duo 2.4 GHz, 2 GB RAM (4 GB RAM - Vista/7), graphic card 512 MB (GeForce 9800 GT or better), 15 GB HDD, Windows XP/Vista/7, Internet connection