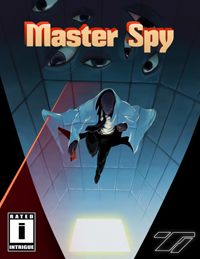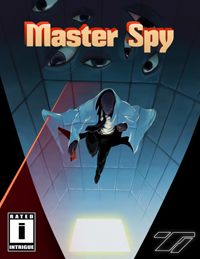 Master Spy
An oldschool platform game with stealth elements, created by TURBOGUN. Master Spy is set in an unspecified time, in a world full of corruption and depravity. You play as the eponymous spy, a master of his trade, utilizing his enhanced senses and a prototype masking cloak.
Master Spy is an old-school platformer with stealth elements, in which we play the as the titular super spy. The game was released on the PC and was developed by an independent studio TURBOGUN - this is the developer's first major production after a simple browser mini-game called The Carrousel which was a tribute to the cult science fiction film Logan's Run.
Plot
The action of Master Spy is set in an undefined time, in a world full of corruption, where being simply good at what you do isn't enough. You have to be the best and that's what our protagonist is - a spy whose main weapons are sharpened senses and a prototype masking cape that allows you to sneak unnoticed behind your opponents' backs. With each mission, the protagonist delves into a complex network of intrigues and worldwide conspiracies, discovering that his role is far more important than his contract would suggest.
Mechanics
Master Spy has over 50 different levels set in different sceneries - from futuristic factories to mystical ninja bastions. In each of them, we can find both typical platforming elements like running, jumping and avoiding various obstacles, as well as stealth elements - in which, using the hero's skills, we have to sneak into heavily guarded places. The whole game is linear, but we can find and unlock secret levels - completing them allows us to slightly change the plot of the game.
Game modes
Master Spy is designed exclusively for single-player. In addition to the main story, the creators have also prepared the Novice Mode, in which we can train our skills before starting the actual game. There is also a secret mode called Blind Master Mode where we have limited visibility.
Technical aspects
In terms of graphics, Master Spy draws clear inspirations from classic arcade productions from the 16-bit era. During the game, we are accompanied by pixeled graphics with a relatively modest palette of colors. The game's soundtrack, composed by André Allen Anjos, the creator of the independent project RAC (Remix Artist Collective), is also maintained in a similar tone.
Game mode: single player
Age restrictions Master Spy: Good for all ages.
Master Spy System requirements
Minimum:
Intel Dual Core 2.0 GHz
2 GB RAM
200 MB HDD
Windows 7