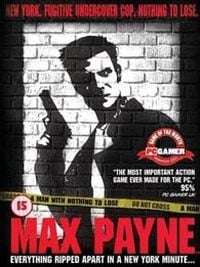 Max Payne
Max Payne is a third-person perspective action game developed by the Finnish studio Remedy Entertainment. The protagonist is an undercover DEA agent whose task is to locate the source of Valkyr - a deadly new drug.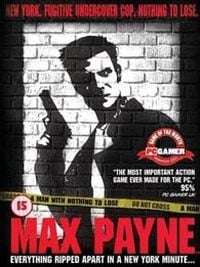 Max Payne for PC, PS4 and etc. is an innovative third person shooter game created as a result of cooperation between Remedy and 3D Realms teams. We play as a secret agent hunted by every secret service agency that exists, after he was accused of killing his supervisor. Seeking revenge against the murderers of his family, he plunges into the midst of New York's crime world. There is plenty of dark figures Max has to deal with: ruthless murderers, drug addicts, bent cops, corrupt politicians and a set of other individuals encountered in the terrifyingly realistic three-dimensional scenery.
Max Payne for PC, PS4 and etc. is a fruit of the drive to create new qualities of a good third person perspective action game. Having a revolutionary combat system, the game has an atmosphere of a film. Here is where the creators' inspirations come from - dark crime stories from the 50s. They were also inspired by Pulp novels and Hollywood blockbusters, especially The Matrix.
Story
The complex story in Max Payne for PC, PS4 and etc. gradually reveals its secrets to the player as Max descends deeper into the dark. His goals are to clean his name and find the truth behind conspiracy and treachery.
A new synthetic drug called Valkyr spreads around New York like a plague, leaving piles of corpses behind. Valkyr gives a drive to kill - a junkie's veins are getting filled with burning hatred. For Drug Enforcement Agency, Valkyr is the embodiment of evil, because it makes people want to destroy things and others.
DEA special agent Max Payne is the most appropriate person for the job of tracking and destroying the sources of the drug by any means necessary. As a man torn apart by the horrible events from his past when his family was murdered by gang members under the influence of Valkyr, Max Payne is a man ready to put his life on the line in order to destroy the deadly drug. Disguised, he has to infiltrate the New York mafia responsible for distribution of the drug. Entering the underground of most dangerous criminals, Max tries to uncover and defeat the drug empire on his own, paying no attention to the possible consequences. When Max's supervisor gets killed, the story takes a sharp turn for he was the only person aware of Max's mission and its objective. Still, as an undercover agent, Max gets framed for a murder and becomes a cop killer on the run.
Once his identity is uncovered, Max performs a desperate escape into the shadows of New York. Driven by madness, he promises himself that he will avenge his family, punish the people who set him up and destroy the source of Valkyr. Max Payne is ready to go through hell in order to bring this nightmare to the ultimate end.
Technology
Diversity of city buildings - from areas littered with industrial waste, to rich districts with luxurious apartments. All these environments are extremely detailed.
Remedy's three-dimensional graphic engine ensures the highest level of details and great lighting effects. Character movements are more fluent now and facial expressions are describable. Clothes are also subject to movement.
3D Acceleration (MAX-FX), detail designs, particular effects and character animations make the game world smooth and lively at the same time.
Movement seems natural even at a close distance. Face animations actually express emotions.
Slow motion sequences are a unique feature of the game. Not only do they make the game resemble a movie, but they also create a magnificent visual effect, when the player can observe his bullets penetrating bodies of the enemies.
Combat sequences combined with the unfolding story resemble an action film made in Hong Kong. Max is capable of dodging enemy bullets and shooting at his enemies simultaneously.
Weapons behave in realistic manner (flash fire coming out of the barrel when shooting, bullets bouncing off the walls). Consequences of getting hit bring realism to the gameplay as well, for example, when Max takes a bullet to his leg, he starts limping and bleeding. A shot in the stomach will usually mean Max's death, but before it happens, the player watches a bullet penetrating his body in slow motion.
Similar games:
PEGI Rating
System requirements
PC / Windows
Recommended: Pentium II 400MHz, 64MB RAM, graphic card
Apple iOS
Android OS