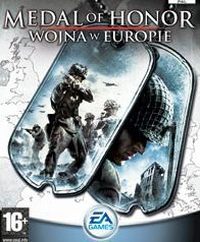 Medal of Honor: European Assault
Another console installment of the series of World War II first-person shooters developed by Electronic Arts. After a short trip to the Pacific this time the series goes back to European countries.
Action | FPP | World War II | shooters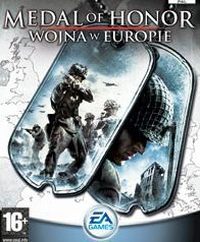 Game mode: single / multiplayer
Medal of Honor: European Assault for PS2, XBX and GCN is a next game in the popular series of first-person shooters set during the World War II. This time we assume the role of William Holt -- a soldier who was selected by the head of the Office of Strategic Services, a man named William "Wild Bill" Donovan, to perform a series of special missions as commander of the newly created unit. From the perspective of Holt, we will take part in many dangerous battles (St. Nazaire in France, the battles in North Africa, Stalingrad and Ardennes).
There are four campaigns consisting of a total of 12 scenarios. In each mission, the command sets the player to perform a variety of tasks, which generally can be divided into: main (necessary to complete a given level), side quests and bonuses (optional). Additional efforts pay off from playing more not only because of fun that comes from the game, but also a special bonus in the form of discovery of new types of weapons (a total of 35 types of weapons) or secret maps. During the game, we issue our companions simple commands, which introduces small tactical elements.
The so-called Rally Mode, which was built in collaboration with a veteran of WWII, Captain Dale Dye, is especially noteworthy. Every above-average player performance on the battlefield (rescuing colleagues, headshots, etc.) will be rewarded with a pool of points that activate a special mode in which special filters and visual effects appear on the screen, and the soldier led becomes immortal and can kill opponents with one shot and move faster than the others. The opposite effect occurs if we play to carelessly. Our capabilities are then reduced.
Visuals of Medal of Honor: European Assault for PS2, XBX and GCN are reminiscent of the previous games of the series, but the graphics engine underwent considerable modifications and improvements. During the game, we can observe up to fifty soldiers on the screen, while the locations are interesting and a lot more varied (buildings, open space). Havok Physics 2.0 engine is responsible for the physics of the environment. The sound in the game was recorded in Dolby Pro Logic II Surround and suggestively builds the atmosphere (dynamic musical compositions, the sound of the battle, explosions, gunshots). The creators did not implement a internet multiplayer mode, but did leave a a split-screen option for up to 4 players.
PEGI Rating
System requirements
Nintendo GameCube
Uses: memory card
Sony PlayStation 2
Uses: memory card