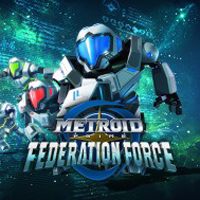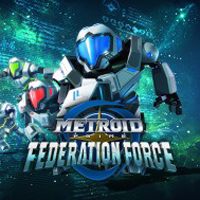 Metroid Prime: Federation Force
3DS
Another installment of the popular series of games for Nintendo consoles. Similarly as previous titles from the Prime sub-series, Metroid Prime: Federation Force is a science-fiction first-person shooter. It was developed by Next Level Games and features only a stub of a plot.
Action | FPP | science fiction | co-op | Nintendo exclusive titles
Metroid Prime: Federation Force

Release Date 3DS

19August2016
developer: Next Level Games publisher: Nintendo Official website

game language: English
Metroid Prime: Federation Force for 3DS is another installment of the famous Metroid series published by Nintendo. The title is a first-person shooter developed by Next Level Games, creators of Captain America: Super Soldier.
Plot
The title has no deep story – it only tells about a conflict between the Galactic Federation and Space Pirates. The players assume the roles of soldiers of the Federation Force and together they fight the space pirates by using special mechs.
Mechanics
Metroid Prime: Federation Force for 3DS is mostly focused on multiplayer for up to six people. The main campaign mode allows four players to combine their forces and complete various tasks together. The game is an action shooter, but developers added a bit of tactical depth to their title – before each mission players can select weapons and modifications for their mechs, allowing them to for example heal their companions or have greater firepower during matches. Additional equipment has its weight, which makes the mech heavier and slows its down. Because of that, player must select the most important items and cooperate with other team members on the battlefield.
Game modes
Campaign is the main, but not the only mode available in the game. Blast Ball is an interesting option, it is a sort of futuristic soccer for two three-person teams. This mode was released for free in eShop even before Metroid Prime: Federation Force debuted.
Technical aspects
Metroid Prime: Federation Force is a decent-looking, three-dimensional game that releases much of Nintendo 3DS' power. The game is compatible with all models of the handheld, but it works best on New Nintendo 3DS which has additional, small analog stick. The game also supports Circle Pad Pro expansion for older versions of the portable console.
Game mode: single / multiplayer Multiplayer mode:
Expectations: 8.6 / 10 based on 39 votes.
PEGI rating Metroid Prime: Federation Force