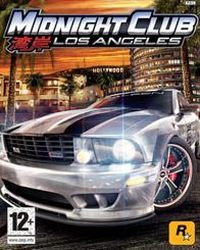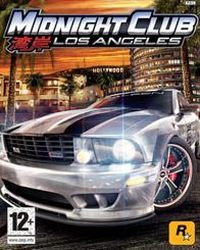 Midnight Club: Los Angeles
The fourth installment in a popular series of racing games, which has been developed over the years by Rockstar San Diego.
Midnight Club: Los Angeles for PS3, PSP and X360 is the fourth installment in a popular series of arcade racing games initiated on the PlayStation 2 console. The game was developed exclusively for two systems: Xbox 360 and PlayStation 3. Midnight Club: Los Angeles was created by Rockstar San Diego and this latest follow-up is distinguished mainly by a larger emphasis placed on free roaming. Numerous improvements were also introduced into the visuals.
Mechanics
Contrary to the previous games belonging to the Midnight Club series (the player visited many different cities around the globe), this game offers only one map, though it is huge. The player is taken to the titular city of angels; the creators included all the main districts of LA, with a special emphasis placed on Hollywood. The player can explore the entire game world without limitations.
The Midnight Club series has been popular for inclusion of plenty licensed vehicles, and this game is not an exception. The list of available vehicles encompasses both classic muscle cars (represented mainly by a lot of different variations on Ford Mustang, also the one from Shelby) and modern-day vehicles. In the latter case, the player can choose from cars belonging to such brands as Mitsubishi (Lancer, Eclipse, 3000GT), Saleen (S7 Twin-Turbo), Lamborghini (Gallardo, Murcielago) or Mazda (RX-8). The game also includes several motorcycles, such as certain Kawasaki models. All the included vehicles can be customized, which applies to both the visuals and performance (more expensive parts).
In Midnight Club: Los Angeles for PS3, PSP and X360 the player races against other fans of cars and bikes, which includes an opportunity to participate in more prestigious tournaments. The game uses a day-night cycle, so one competes here both in daylight and at night. What is completely new in this installment, is an interior view similar to that in Test Drive Unlimited. The player can look around freely inside the car, but also change the camera position. The driving physics are rather 'arcady' in this game.
Technical aspects
Midnight Club: Los Angeles for PS3, PSP and X360 comes with high-quality visuals, which especially applies to car and bike models, though diverse environment rich in detail is worth noticing as well.
Game mode: single / multiplayer
Media type: 1 DVD
User score: 8,3 / 10 based on 961 votes.
Pre-release expectations: 7.7 / 10 based on 104 votes.
PEGI rating Midnight Club: Los Angeles
Midnight Club: Los Angeles System requirements