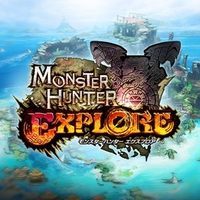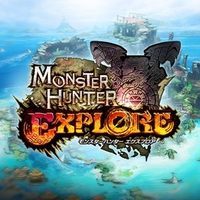 Monster Hunter Explore
Monster Hunter Explore is an action game with a tertiary view, enriched with RPG elements. The action takes place in a fantasy world, and the player's task is to hunt powerful monsters using an extensive combat system.
Action | TPP | fantasy | play for free | RPG elements
Monster Hunter Explore, released on AND and iOS, is an action game with RPG elements. The game is available in a free-to-play model with microtransactions and was developed by Capcom.
Plot
The action takes us to the fantasy land known from the console versions of the series, where human settlements are harassed by various monsters. We play the role of a hunter and our task is to make a living by hunting dangerous specimens.
Mechanics
At first glance, Monster Hunter Explore resembles the console versions of the series. The action is presented from behind the character's back, and the fun comes down to fighting powerful monsters. Enemies are strong and resistant enough to make virtually any battle seem like a boss fight.
However, the authors have simplified the gameplay mechanics to reflect the more casual character of the mobile market. Contrary to what the title suggests, we won't find too much exploration here. Instead of traversing the big world, the fun comes down to fulfilling orders - each of them takes place on a small, closed map. We spend time between them mainly in different menu screens.
The combat system has also been simplified, reducing the number of types of attacks and combos. On the other hand, the importance of the character's equipment has been increased, which encourages players to craft better weapons and armor. Nevertheless, the combat mechanics are still mainly arcade and very challenging - attacks and dodges require manual input. The battles also require a little bit of cleverness. Frontal attacks usually end tragically. The key to success is knowing and exploiting the beasts' weaknesses.
Monster Hunter Explore allows you to play alone, but according to the tradition of the series, real fun starts when you play in cooperation where up to four people join forces, hunting monsters too powerful for a single hunter.
Game mode: single / multiplayer Multiplayer mode: Internet Player counter: 1-4
App size:
Expectations: / 10 based on 1 votes.
Age restrictions Monster Hunter Explore: 12+
Monster Hunter Explore System requirements
Additional information:
Internet connection is required.
Additional information:
Internet connection is required.