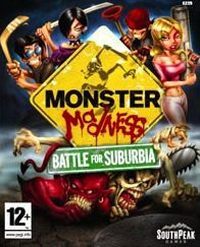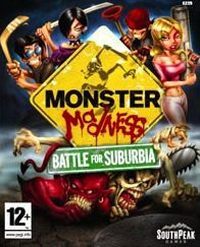 Monster Madness: Battle For Suburbia
Monster Madnes is a shooter game, although quite unusual. This is because he is one of the few (recently) representatives of the kind in which we can see the action from above.
Four friends get together for a party while the parents are away, but somebody ... or something, is about to crash the party. In four-player melee action, you will fight off the monster invasion in this top-down action/shooting game. Customize and build your own weapons by grabbing parts from the house and town to create more powerful attack tools, and find rare parts to build some ultimate weapons. Jack abandoned vehicles and deck them out with weapons to ride through the terrain and take out creatures. Visit five locations, including the suburban town, the high school, and the Shopping Maul.
The levels are large. Each one in the Campaign Adventure mode takes approximately 30 minutes to beat, and there are more than 20 levels in the works. They cover the typical scary movie backgrounds for Friday the 13th type movies. You've got Suburban Nightmare, High School Hell, The Shopping Maul, Cemetery Scary, and The Dark Castle. But remember, this isn't Scooby Doo here. There is no mystery van or silly old people dressed up in sheets pretending to be ghosts. It's all action all the time. Over the course of the five giant levels, you'll confront more than 50 types of monster types, each with their own attacks and offensive strategies.
In campaign mode, of course, you won't just shoot. You'll jump into vehicles and cruise around blasting the hell out of enemies. You'll be able to pilot Go-Karts, Hovercrafts, Mech-Walkers and UFOs to name just a few. Vehicles are integrated into several missions as bonus abilities, while other missions are vehicle-only car combat sessions. Each campaign also poses unique objectives, while Artificial Studios is incorporating physics-based puzzles, escape sequences, and defend the base mission types.
Game mode: single / multiplayer Multiplayer mode: Internet Player counter: 1-4
Media type: 1 DVD
User score: 5,6 / 10 based on 126 votes.
Pre-release expectations: 7.7 / 10 based on 25 votes.
PEGI rating Monster Madness: Battle For Suburbia
Monster Madness: Battle For Suburbia System requirements