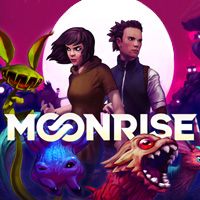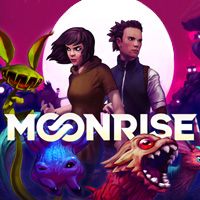 Moonrise
Moonrise is an RPG game produced by the Undead Labs team, in which our task is to catch monsters contaminated with the powers of darkness, heal them, train them and then use them in real-time battles.
RPG | fantasy | classic RPG
Throughout history, the enigmatic event known as the Moonrise has periodically caused widespread fear and destruction. As its corrupting shadow spread across the land, peaceful creatures known as Solari were transformed into savage Lunari, attacking towns and cities for months until the effect faded. In recent times, Moonrises have been rare, sometimes separated by centuries, and their corruption lasting mere days. But that's changing now, as the cycle intensifies once again, and the world faces an age of danger and uncertainty.
Now it's time for you to set off on an epic adventure to protect your world and fulfill your destiny to become a master Warden. Journey to the far reaches of the world, discovering ancient ruins and braving the untamed wildlands as you search for fierce Lunari to cleanse them of the corrupting effect of the Moonrise. Recruit these newly freed Solari to join your growing team as you collect hundreds of unique and powerful creatures and help them grow and evolve into even more exciting forms. Lead your Solari into battle with a sophisticated but easy to learn real-time battle system, fighting ferocious Lunari and challenging other Wardens and players around the world for pride and rewards.
Last updated on 25 May 2015
Game mode: multiplayer Multiplayer mode: Internet
Age restrictions Moonrise: 12+