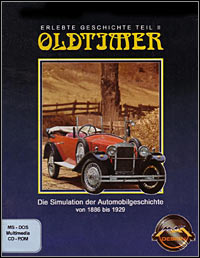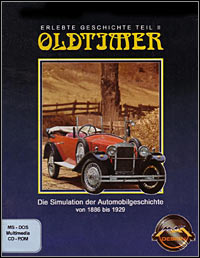 Motor City
PC
Motor City is an economic game in which the player is at the forefront of a car manufacturing company.
Motor City

Release Date PC

11March1994
developer: Max Design

game language: English
Motor City is an economic game in which the player is at the forefront of a car manufacturing company. Beginning in 1896, when the actual game begins, your task will be to supervise all the elements related to the creation of cars, the purchase of parts and the sale of ready-made models on the European market.
At the beginning we have an administration building and a small warehouse. It is only up to us whether they will grow in the near future in the vicinity of the car factory. Unlike competitive Detroit, Motor City offers full flexibility in creating production facilities, depending on our needs and financial capabilities. Of course, buildings alone will not suffice, so you will have to hire the right number of workers to cope with the ever-increasing production. The player will also have to take care of creating car subassemblies, unless he bets on items from other bets and buys them. In addition to all this there is also a marketing part, which makes it possible, for example, to buy advertisements in popular magazines or to organize exhibitions. It is significant that in Motor City, in addition to the typical fight against the competition, you will also have to work with it sometimes. In addition to the typically economic aspects, Max Design's product also includes dexterity elements. A player can try to make extra money by participating in car races. I don't need to add that we'll be driving with the products of our own factory.
Motor City is an extremely interesting product, trying to take into account in as much detail as possible all the realities of managing a car company. An additional advantage of the game is a rich encyclopedia of motorization, which contains a lot of interesting information about various, also pioneering models of cars.
Please let us know if you have any comments or suggestions regarding this description.
Game mode: single player
Age restrictions Motor City: Good for all ages.