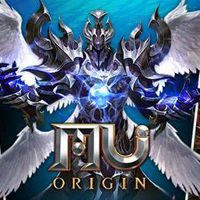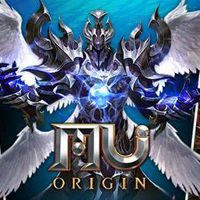 MU Origin
An MMORPG developed by Webzen Inc. The game is essentially a conversion of the popular PC title, MU Online, with mechanics adapted to the specifics of mobile gaming. The player enters a fantasy universe torn apart by a war between the forces of good and evil.
RPG | play for free | MMORPG | MMO
MU Origin for AND and iOS is a mobile remake of the popular MMORPG, MU Online, released in 2003 for PC. The title, developed by Webzen Inc. is notable for still having an extended player base, despite being released well over a decade ago. The team managed to adapt the mechanics from the original game to the nature of mobile devices – the said title was released, among others, for Android devices, and is distributed in a free-to-play model with microtransactions.
Plot
The plot of MU Origin takes place in a fantasy universe which sees constant clashes between the forces of good and evil. Interestingly enough, the developers were inspired by an unusual source – a controversial theory by James Churchward, who argues that there was one more continent during prehistoric times, called Mu. However, it has been sunken by the waters of Pacific Ocean, similarly to Atlantis and Lemuria.
Mechanics
We begin our adventure with MU Origin by choosing one of three available classes. Each profession – Dark Knight, Dark Wizard, or Elf – is different not only in the terms of looks, but available abilities and items which can be used on the battlefield. The gameplay takes place in real time, and it's focused around exploration of an open world, completing numerous quests, developing our hero, and fighting encountered enemies. Throughout the game, we face hordes of standard enemies, and their stronger counterparts that are treated as bosses.
However, this is still an old-fashioned MMO title – we encounter other players, and form parties to deal with tougher enemies or harder areas. Players can also interact with each other through trade (the most valuable items can be placed on auction), or engage in PvP face-offs.
Technical Aspects
When it comes to visuals, MU Origins is in essence a port of the PC version, which has premiered in 2003. As a result, graphics are rather mediocre, but the effects of magical spells and auras are still eye-catching and colorful.
Last updated on 25 October 2016
Game mode: massive online multiplayer Multiplayer mode: Internet
App size:
Age restrictions MU Origin: 12+
MU Origin System requirements
Additional information:
Internet connection is required
Additional information:
Internet connection is required