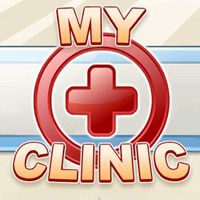 My Clinic
An uncomplicated economic game in which, as the head of a small clinic, we try to turn it into a huge medical center. The game consists in expanding and equipping the clinic, hiring doctors and diagnosing and treating patients suffering from fictitious, highly absurd diseases.
Simulation | Economic | play for free | Facebook | social networking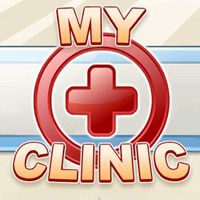 First Aid is a simple economic simulator where we are at the forefront of a small clinic with the intention of turning it into a real medical centre. The Lithuanian Game Insight studio specializing in browser productions is responsible for the creation of the game, while the title is intended for users of popular social networks, such as Facebook, VK or Naver.
We start the game with a modest building with one room and a handful of doctors. By receiving more patients, we gain the experience and funds necessary to expand the clinic. Over time, more and more sophisticated medical devices and doctors, each of whom specializes in different types of illnesses, appear in it. Before we achieve success, we have a number of patients who must be properly diagnosed and properly treated. It is worth mentioning, however, that the diseases with which patients come to us do not have much in common with the ailments encountered in reality. The authors let their imagination run wild, serving players a number of funny and unusual medical cases, balancing on the verge of absurdity.
The game was treated in a minimalistic way, and most of the time we watch static backgrounds depicting our clinic and individual rooms, which change slightly with the expansion. Although it is possible to diversify the area around the clinic, the only free of charge option is to collect special collections of objects, obtained randomly with subsequent diagnoses. The game is available for free, but is subject to species-specific restrictions, such as the depletion of individual doctors' energy or the time required to diagnose or cure the patient. These restrictions can be circumvented with the help of friends invited to play or with micropayments.
Please let us know if you have any comments or suggestions regarding this description.
Similar games:
Age Rating
age requirements: everyone
System requirements
Apple iOS
Android OS