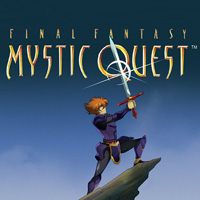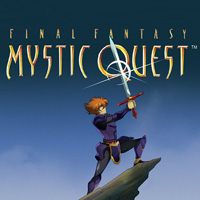 Mystic Quest HD Remaster
A refreshed version of the 1992 classic jRPG, previously known on the SNES console as Mystic Quest Legends or Final Fantasy: Mystic Quest. The new version of the title was created by Square Enix for PC and mobile device owners.
RPG | turn-based | 2D | jRPG
Mystic Quest HD Remaster is a refreshed version of Mystic Quest Legend (also known as Final Fantasy: Mystic Quest) from 1992. The project was originally released on the SNES console, and after several decades Square Enix decided to re-release it with improved graphics. The Dark Design Games team is responsible for the remaster.
Plot
Mystic Quest HD Remaster takes place in a mysterious world divided into four regions - Foresta, Aquaria, Fireburg and Windia, which are dependent on four crystals. One day, the Focus Tower, a place where precious stones were stored, was attacked by monsters. They stole crystals which gave them tremendous power. As a consequence of these actions, the world began to disintegrate, and the last hope is the knight of the prophecy, which one day will appear and prevent total destruction.
Mechanics
Players take on the role of a Benjamin whose goal is to travel through regions to defeat monsters and recover crystals. The game largely refers to the first installments of the Final Fantasy series, so the action is observed from above, and the main elements of gameplay are exploration and combat. Clashes take place in a turn-based system, in which we choose attacks from a short list (magical and physical) and use the objects, e.g. to restore health or mana. Each victory in battle gives us experience points, which increase the level of the character, and thus, his strength and endurance.
Unlike many other jRPG games, Mystic Quest doesn't allow you to choose your character's equipment, as the newly found armor replaces the old one (the same applies to weapons, but you can change it). Also the spell retrieval system differs slightly from the rest of this type of games. We gain new powers not through character development, but thorough exploration - spells are hidden in chests and we receive them as a reward during some fights.
Game mode: single player
Age restrictions Mystic Quest HD Remaster: Good for all ages.