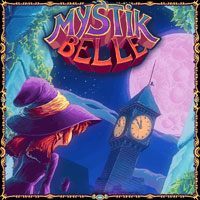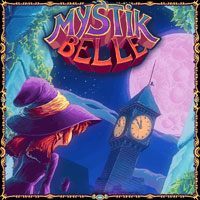 Mystik Belle: Enchanted Edition
Mystik Belle is a crossover between elements of Metroidvania games (which is a genre that was pioneered by the renowned Metroid and Castlevania games) and mechanics of traditional point&click adventures.
Arcade | fantasy | platform | 2D | indie games | side-scroll
Mystik Belle is a hybrid of point&click adventure games and metroidvania games - a sub-genre of platform action games, which includes, among others, the famous Metroid and the Castlevania series. Mystik Belle was created by WayForward, a Californian studio in collaboration with the developer studio of Last Dimension.
Story
In Mystik Belle we play as a beginner witch called Belle McFae, who tries to deal with the problems plaguing the Hagmore sorcerer's university, where she has just started her studies. Our task will be to find the three ingredients needed to prepare the magical Walpurgisnacht infusion.
Mechanics
Mystik Belle on PC, XONE and PS4 is a two-dimensional platformer that combines elements known from games such as Castlevania and Metroid with puzzles and a focus on exploration, which are typical for traditional point&click adventures. The player observes the action from the side and travels through different, colorful locations - catacombs, laboratories, dungeons, forests - all while solving puzzles and overcoming threats by using a magic wand.
In the production you can find 60 types of monsters, enourmous amounts of puzzles and secrets, and even a character development system based on RPG games. All this is accompanied by a solid dose of humour.
Technical issues
Mystik Belle has a two-dimensional, hand-drawn graphics design, maintained in the style of an animated film.
Please let us know if you have any comments or suggestions regarding this description.
Game mode: single player
PEGI rating Mystik Belle: Enchanted Edition