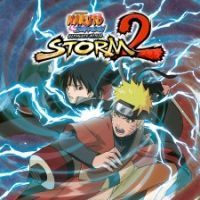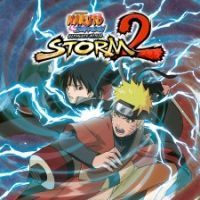 Naruto Shippuden: Ultimate Ninja Storm 2
This title brings a continuation to the 2008's 3D fighting game based on popular manga and anime series Naruto, developed by Cyberconnect 2 and released exclusively for PlayStation Portable.
Fighting | animated TV series | ninja | manga and anime | Naruto
Naruto Shippuden: Ultimate Ninja Storm 2 for PC, PS3 and etc. is a fighting game allowing the player to take part in countless duels between over 40 characters the fans of the Shippuden series are probably familiar with (one fighter from Tekken 6 is also featured here).
Mechanics & Game modes
Spectacular encounters filled with explosions, incredible movements and extremely powerful attacks are all at the core of Ultimate Ninja Storm 2. Apart from the ordinary duel mode (enriched here with an opportunity to call in an allied fighter), the game offers a simple story mode which uses typical jRPG mechanics. Here, the player gets acquainted with adventures of both Naruto and Sasuke, when going through the greatest duels depicted in the anime series. Alongside progression, the player develops their character that gains new combos and jutsu powers (extremely powerful attacks requiring the player first to fill a special energy meter). Countless battles against regular opponents are interwoven here with spectacular boss fights and cut-scenes displayed.
Naruto Shippuden: Ultimate Ninja Storm 2 for PC, PS3 and etc. features 23 interactive maps that get damaged in the course of action. The game brings a novelty to the series, which is a co-op mode for 4 players. Apart from that, the multiplayer component includes here ranked matches (the player fights others from all over the world and obtains better positions gradually), regular match (the player challenges another player for a duel and sets the rules for the battle) and the ranking system that allows the player to compare their results with others'.
Technical aspects
As usual in the series, Naruto Shippuden: Ultimate Ninja Storm 2 for PC, PS3 and etc. offers high-quality visuals with an art style resembling Japanese animation in general. The three-dimensional graphics implemented here remain faithful to the style present in the previous installment, but the game introduces a handful of eye-pleasing effects nonetheless.
Game mode: single / multiplayer
User score: 3,3 / 10 based on 1012 votes.
PEGI rating Naruto Shippuden: Ultimate Ninja Storm 2
Naruto Shippuden: Ultimate Ninja Storm 2 System requirements