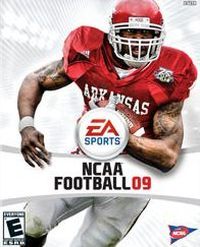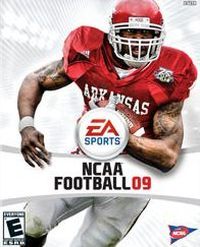 NCAA Football 09
NCAA Football 09 is the next part of a series of simulators of American Football, a sport that is loved by the people of the United States and little-known in Poland.
Powered behind groundbreaking gameplay controls and unique college-style animations, NCAA Football 09 arrives on campus with all the excitement and pageantry of a storied college bowl game.
THE NEW HOME FIELD ADVANTAGE
The home crowd can make all the difference. Help your QB regain his composure by taking the Quarterback Quiz, call a timeout to Ice the Kicker or adjust your team's strategies, or pump up the home crowd to make your stadium one of the nation's toughest venues.
AUTHENTIC COLLEGE FOOTBALL GAMEPLAY
With huge cut-back lanes, exclusive tackle animations, over-pursuing defenders, and downfield pump fakes, the college game has never felt more wide-open.
ALL-NEW MASCOT PLAY
Experience the pageantry of college football Saturdays by showing off your favorite mascot's exclusive special moves during a friendly game or by celebrating touchdowns with your school mascots after a big score.
ALL-NEW BREAKAWAY ENGINE
Break in and out of jukes, stiff arms, spins, and more in a swift, fluid motion, or use the left stick to steer a player in any direction mid-move.
ALL-NEW ONLINE DYNASTY MODE™
Develop your program as you schedule your opponents and recruit head-to-head online with up to 11 players for 60 seasons with the same ease and flexibility of managing a fantasy football league.
THE ULTIMATE COLLEGE FOOTBALL EXPERIENCE
With all-new Formation Audibles, Smart Routes, online roster-file sharing, in-game custom music, and new mini-games like HORSE and Special Teams Challenge, this is the college game fans have been waiting for.
Game mode: single / multiplayer
Age restrictions NCAA Football 09: Good for all ages.