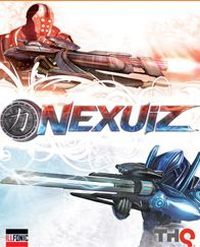 Nexuiz
Network FPS maintained in the climates of science fiction, which is an extended and strongly improved remake of one of the most popular free shooters. The game uses the CryEngine 3 engine, which provides a beautiful graphic design.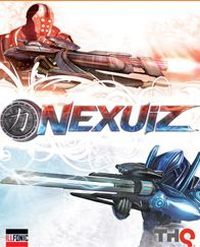 Game mode: single / multiplayer
Multiplayer mode: Internet, players: 1-16
For centuries the Kavussari and Forsellians have waged a galactic war. Over time the two races entered into treaties with the Herald Accord, a union between different cultures in the galaxy. Even though peace settled across their planets, the seething hatred between the races kept the fire of war simmering under the fragile truce. Sensing their newest members could spread war throughout the galaxy; the nations in the Herald Accord gave the Kavussari and Forsellians a choice. Pit their warriors against each other in the arena rather than on the fields of war, or face total annihilation. The Nexuiz was formed, a series of battle arenas on the home planets of the Kavussari, Forsellian and the ruined planet of Atavirta.
Nexuiz is an Arena First Person shooter coming soon to consoles. Nexuiz is fast paced with extremely competitive game play. IllFonic brings Alientrap Software's Nexuiz to next-gen gaming consoles around the world while staying true to the game play refined over the years through development. IllFonic introduces a new Victorian influenced art style that is simultaneously futuristic and sophisticated. Nexuiz for consoles is powered by CryENGINE 3.
Nexuiz will feature a dynamic mutator system that allows players to change the rules of the match as its being played; as players rank, new mutators become available for them to use. Leader boards are designed for social networking, letting players feel more engaged with the community.
Similar games:
PEGI Rating
System requirements
PC / Windows
Recommended: Core 2 Duo 2 GHz, 2 GB RAM (3 GB RAM - Vista/7), graphic card 512 MB (GeForce 8800 GT or better), 3 GB HDD, Windows XP/Vista/7