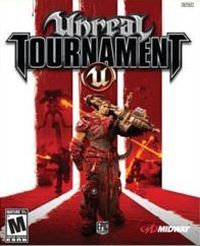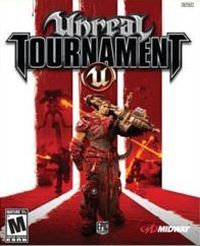 Unreal Tournament III
The next installment of the bestselling series of FPP shooters, focused mainly on multiplayer gameplay. Unreal Tournament 3, developed by Epic Games, is not an improved version of the previous installments, but a completely new game.
<br>Unreal Tournament 3 for PC, PS3 and X360 is the next installment of a popular series of FPP shooters, developed by Epic Games. Nevertheless, the game is not a direct continuation of the previous titles, but a new start for the series, using the full might of Unreal Engine 3, a powerful 3D engine.
Gameplay
From the beginning, the main objective of Unreal Tournament 3 developers was to create a completely new game, rather than to package the old gameplay with a better audio-visual layer. However, this doesn't mean that we won't find any characteristic traits from the previous installments. The developers included a number of previously known actions, such as the ability to perform special jumps, called "double jumps", and incorporated some of the classic and well-known maps, such as Deck17.
Mechanics
As for a product prepared with multiplayer gameplay in mind, Unreal Tournament 3 contains various gameplay modes: Deathmatch, Team Deathmatch, Capture the Flag, and Warfare. The authors decided to remove modes such as Assault, Bombing Run, and Domination. In order to add yet another dimension of mutual annihilation between the players all around the world, a global communication system was introduced (friends lists and search engines, message boxes for communicating, etc.) The players new to the series have nothing to fear. Unreal Tournament 3 was designed in such a way to introduce newbies without much hassle. Thanks to clear and comprehensible statistics, the users can choose opponents of similar skill, and avoid risking a sound defeat from the hands of veterans. If someone is in a mood for training, he can use the singleplayer mode, in which the opponents (called "bots") are controlled by AI. The computer-controlled enemies are now much more intelligent, and can easily replace "live" players.
The game includes nine vehicles from Unreal Tournament 2004, while introducing the same amount of new ones. When it comes to weapons, we can operate using, among others, Rocket Launcher, Flak Cannon, Redeemer, Link Gun, Shock Rifle, AVRiL, Sniper Rifle, Dual Enforcers, Stinger (from the first Unreal, and Unreal Championship 2, which replaces Minigun)
Visuals
The visuals of Unreal Tournament 3 for PC, PS3 and X360 are breathtaking, which is a result of implementing the aforementioned Unreal Engine 3. Of course, the engine applies all the popular visual effects, introducing a completely new quality to the whole Unreal series.
Game mode: single / multiplayer Multiplayer mode: Internet
Media type: 1 DVD9
User score: 8,3 / 10 based on 2545 votes.
Pre-release expectations: 7.5 / 10 based on 396 votes.
PEGI rating Unreal Tournament III
Unreal Tournament III System requirements
Recommended:
Core 2 Duo 2.4 GHz
1 GB RAM
graphic card 512 MB (GeForce 7800 or better)
8 GB HDD
Windows XP SP2/Vista