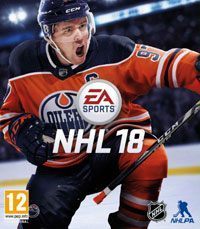 Game mode: single / multiplayer
Multiplayer mode: Internet / common screen
The PS4 and XONE release of NHL 18 is another installment in the hockey game series developed by Electronic Arts. The game allows players to control all the teams from the most renowned world league and play both single and multiplayer game modes. Like every year, the developers have taken care to improve the visuals and expand the already known game formula.
Mechanics
In comparison to its predecessor, NHL 18 does not offer any groundbreaking changes to the formula, however, that doesn't mean the developers didn't change anything at all. The game features a number of gameplay improvements, making it more like a simulation. For example, while playing defense, one can make use of the Defensive Skill Stick to better control both the player and his hockey stick – it can be held in front of the attacker in an attempt to interrupt his advance. With the system, one can "sweep" the ice in front of the controlled player.
Moreover, while attacking, one can use an entire set of new moves – take a shot from between the legs or hold the stick with only one hand. Additionally, particular activities can be now joined together to make a smooth transition from one hand to another. Because of that, the game looks more natural.
The AI has also been improved – the computer-controlled players can now use the same abilities as our team, which means the AI attacks are more unpredictable and it is more difficult to break through the opponent's defense. On the other hand, our teammates are better at taking positions and more efficient when playing defense.
Game modes
The PS4 and XONE release of NHL 18 features changes not only in the area of the gameplay mechanics – the game also delivers new game modes. There is the 3 vs 3, in which one has more space to maneuver on the ice, which imposes using different tactics. There is also the training camp – a more advanced version of a classic tutorial, during which one first gets to watch real hockey players presenting and explaining their moves, and then we try to execute them ourselves.
The multiplayer features a number of diversified modes – one can play a local co-op 3 vs 3 game, but there is also the Hockey Ultimate Team, and the Online Versus. Apart from all that, one can also enjoy the classic one-on-one matches, tournaments, etc.
Misc.
Connor McDavid is the face on the cover of the PS4 and XONE release of NHL 18. McDavid plays for the Edmond Oilers and his the youngest team captain in the NHL history (he got the captain's armband at the age of 19). In the season of 2017, he got the Art Ross Trophy and was voted the fastest hockey player during the All-Star Skills 2017.
Similar games:
PEGI Rating