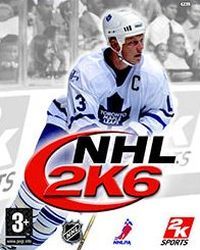 NHL 2K6
The king of hockey games is back! The NHL 2K6 is again one of the highest rated and best selling NHL games. This time it comes back with even more improved control, better animation and more accurate graphics than ever before.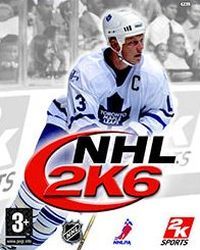 Game mode: single / multiplayer
Multiplayer mode: Internet / common screen, players: 1-8
ProControl ™ - Play like the pros with our revolutionary icon-based passing system. All-new combo passing and shooting controls let you queue up give-and-go attacks, tic-tac-toe passing, puck cycling, behind the net plays and more!
On-The-Fly Coaching - Play your style of hockey at both ends of the ice by calling team strategy during the action. Crash the net, screen the goalie and pinch defensemen on offense. Then, counter the attack by clearing the crease, clearing the zone, or setting up a break out for an offensive rush.
Enforcer System™ - Throw opponents off their game by bringing out your checking line. Now, bigger and more aggressive players weigh into the outcome of a game as much as your leading goal scorers, as physical play will lower opponents' performance ratings.
Maximum Goaltending™ - Take matters into your own hands by swapping into the cage and utilizing your right analog stick to make quick, intuitive saves when it counts the most.
PureMotion™ Animations - Hundreds of new NHL-caliber animations to feast your eyes on including spectacular saves in goal by Marty Turco.
Franchise Perfection - An unsurpassed franchise experience hinges a team's success on your ability to schedule workouts, scrimmages and manage team chemistry.
Gold Standard Presentation - Immerse yourself in the impeccable presentation system with all-new commentary featuring Bob Cole and Harry Neale, broadcast standard overlays, innovative camera angles, new cut-scenes and more.
The Online Experience - 2K Sports continues to lead the online gaming revolution as NHL® 2K6 brings you seamless online play and the most comprehensive online feature set anywhere including completely online stat tracking, buddy lists management, and online leagues.
System requirements
Uses:
memory card
Multitap
Network Adaptor